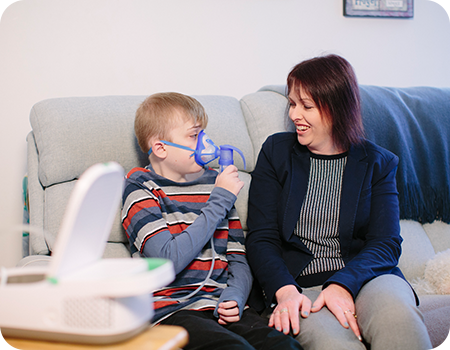 Beautiful Robbie has always been the perfect addition to his loving family. The youngest child of three, his impending arrival was filled with excitement until one day his movements in utero slowed. On the 30th of August 2003, little Robert was urgently delivered into this world with a blocked bowel and a rare mutated gene – Delta 508.
Robbie was diagnosed with cystic fibrosis, a disease that seriously affects the lungs and digestive system.
Living with Cystic Fibrosis has always been a challenge, but one Robbie and his family tackles with courage and grace. Over the years he has had ups and downs, with last year being a particularly challenging one as he was so sick, requiring regular treatment in Hospital. His lung capacity was down to 34%, meaning every day is like breathing through a straw, and his weight plummeted.
But earlier this year, he was placed on a new specialised medication that works to help his lungs, and since that time he has gained 11kg and his lung function is now over 47%. His life-long struggle to maintain weight and fitness through exercise has only made him more appreciative of the simple things in life like friendship and family.
Robbie's mum shares, "In those very early days when we felt helpless and overwhelmed, there was the respiratory team at Sydney Children's Hospital, Randwick. They patiently taught us the ins and outs of caring for someone with this condition and has helped us celebrate the small wins in life."
This incredibly mature young man is determined to make change with his strong parents and sisters by his side. He dreams of one day becoming a paramedic or a nurse so he can repay the wonderful care he's always received. He also hopes by sharing his story and the reality of CF with others, supporters like you will be inspired to help find a solution.