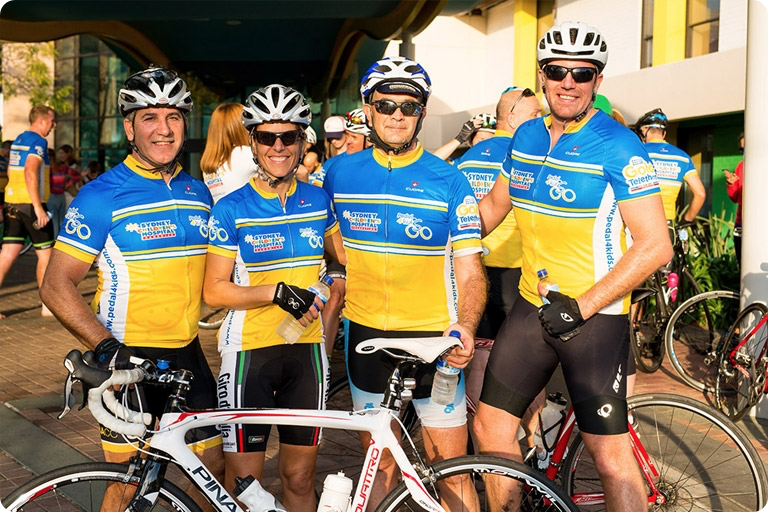 Cycling is always a fun activity – and it's even more fun with friends!
Create a team as small or big as you like and work together to raise money for sick and injured kids. You can create a team with friends, colleagues, your cycling group or gym buddies. As well as some extra support on the day, you're always guaranteed someone to train with!
Workplace Teams
Pedal 4 Kids is a great event for corporate teams to participate in. It provides an opportunity to:
Encourage team building

Promote health and wellbeing

Increase morale

Raise corporate visibility in the community

Network with like-minded people

Make a difference in the lives of seriously ill and injured children
So what are you waiting for? Get a team together and enter Pedal 4 Kids today!