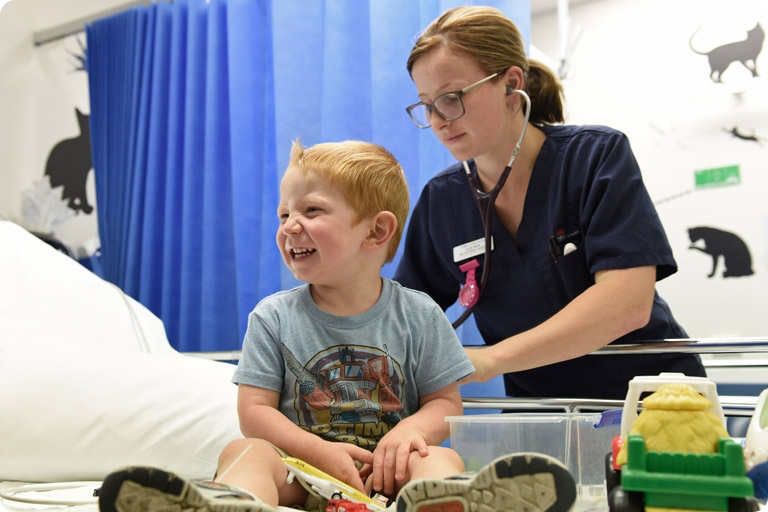 You're helping seriously ill and injured kids from Sydney, rural and regional NSW and beyond get the best possible care.
Join a dedicated group of riders to raise vital funds to help brighten the lives of sick and injured children in the Hospital.
Every year, more than 69,000 seriously ill and injured children from around NSW are cared for by Sydney Children's Hospital, Randwick. By taking on the Pedal 4 Kids challenge you will help fund the vital clinical care that these children need now, so they have the best possible treatment and Hospital experience.
We also invest in research that will change and save more lives in the future. By discovering better ways to diagnose, treat or prevent childhood disease and injuries, we will help generations of children to come.
To help us reach our goal, all riders aim to raise $500 to help ensure kids cared for by our team at Sydney Children's Hospital, Randwick have access to the best care possible. Every dollar you raise or donate will have a huge impact on our little patients.