In 2021, we are aiming to raise $50,000 for the life-saving work of the Respiratory Department at Sydney Children's Hospital, Randwick.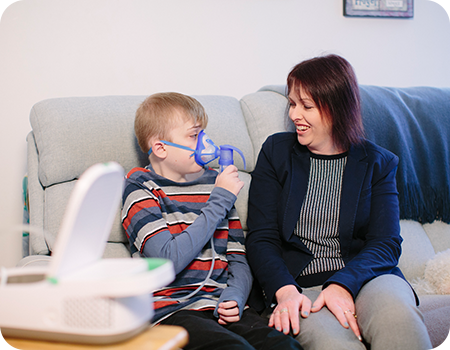 Why we need your help
When kids live with respiratory illnesses like cystic fibrosis (CF) or asthma, it's not always visible to others. On the outside, these kids might look healthy, but their condition impacts many aspects of their daily lives.
CF is the most common life-threatening genetic condition affecting Australian children. One in 25 parents unknowingly carry the CF gene.
Asthma is one of the most common chronic childhood illnesses. Unfortunately, Australia has higher rates of asthma than anywhere else in the world.
Together, we can help improve treatments and?work towards cures, so that sick kids can breathe a little easier.
The difference you can make
Respiratory conditions may be invisible, but the challenge can be huge.
For some sick kids admitted to Sydney Children's Hospital, Randwick in 2021, this will be their first-time receiving treatment; others will be well-known to the team due to the life-long care they've needed.
By signing up to Pedal 4 Kids, you can help shine a light on the impact respiratory conditions can have on the daily lives of sick kids – and help us fund the vital equipment and therapies they urgently need. Your support will help raise critical funds for the world-class care provided by Sydney Children's Hospital, Randwick's Respiratory Department.
With every dollar you raise through Pedal 4 Kids, you will help sick kids breathe a little easier.