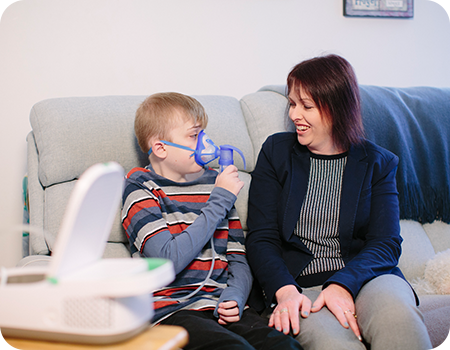 Breathing is life and childhood respiratory conditions are the most serious, life-threatening conditions facing Australian children today. Kids with rare diseases like cystic fibrosis or common illnesses like asthma can struggle to breathe and for some of these kids, it's like breathing through a straw. Even though their conditions are often invisible, their challenge is real.
On 10 October, join former Olympians and fellow cycling enthusiasts on Zwift's virtual Tour de France and raise vital funds to help sick kids breathe easier.
You'll be helping kids like Lani and Robbie.
The respiratory department at Sydney Children's Hospital, Randwick is paving the way in research and support services in Australia and globally. They have made world-wide leading discoveries in areas of Cystic Fibrosis and created an innovative asthma app. They fight for every child who struggles to breathe and they push for cures that haven't been found.
Right now, respiratory medicine is on the edge of a quantum leap. We're so close to dramatic change. With every dollar you raise through Pedal 4 Kids, you will help bring us closer to lasting change for this generation and every generation after.