Ava's Story
In January 2011, at the age of 6 months, my daughter was rushed to A&E at the Children's hospital late one Friday night...She had severe breathing difficulties which we thought was due to her swallowing a foreign body... In actual fact she had a collapsed lung caused by a collection of fluid in her chest cavity. The cause of the fluid build as a 6 cm tumour in her chest and abdomen.....To be precise Ava had Neuroblastoma, a very nasty, aggressive form of childhood cancer.
10 rounds of Chemo and 3 operations later and we got lucky... very lucky... Ava is a survivor and is now nearly 8 years old and cancer free.
The staff at SCH were nothing short of amazing through our journey, I cannot speak highly enough of them and we will be grateful and in the debt for the rest of our lives.
Our story is replicated thousands of times a year in some way shape or form. So many families and so many children are helped by these wonderful people. Please give generously!
I'm cycling for sick kids at Sydney Children's Hospital, Randwick
<p>On 6 May 2018, I will be riding to raise money for sick kids.</p> <p>Every year, more than 69,000 seriously ill and injured children from around NSW are cared for by Sydney Children's Hospital, Randwick.</p> <p>I'm fundraising to help provide clinical care that these children need now, so they have the best possible treatment and Hospital experience and helping to invest in research that will change and save more lives in the future.</p> <p>Thank you for your support!</p>
Thank you to my Sponsors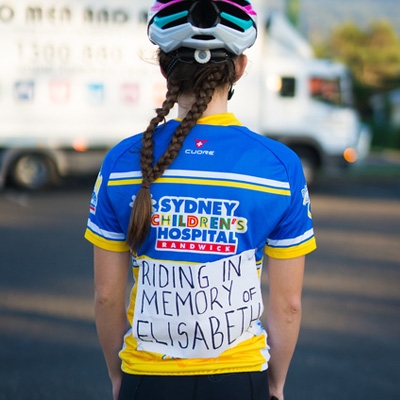 Tony Bell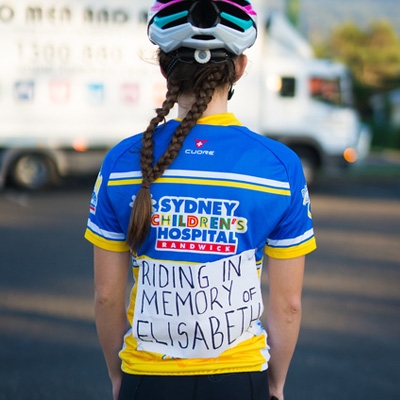 Tony Bell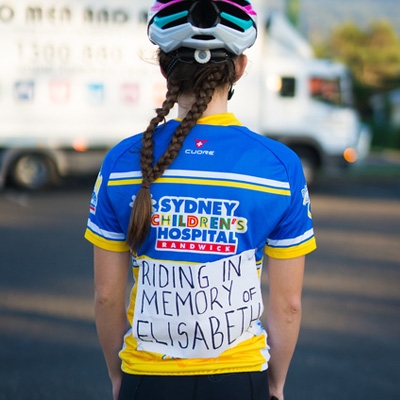 John Lynch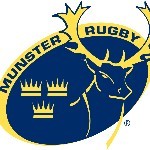 Peter Barry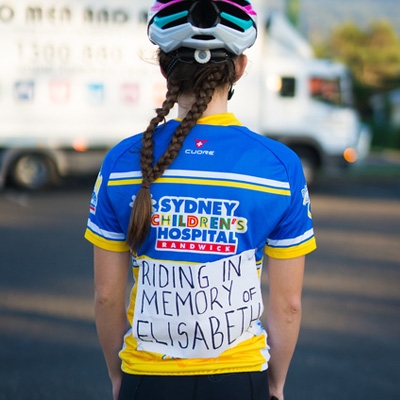 Margy Vary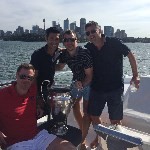 Griff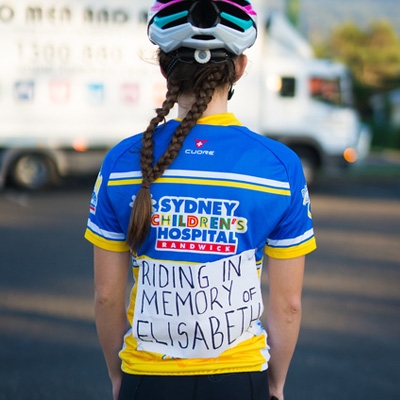 Laura And Rob Wall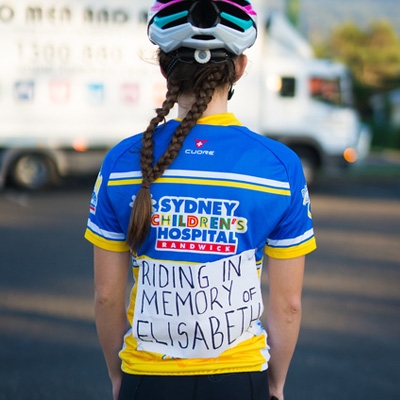 Westy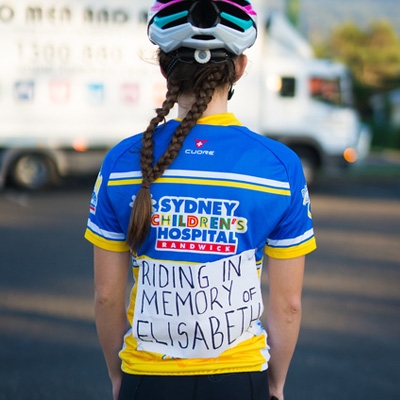 Anna Kiviranta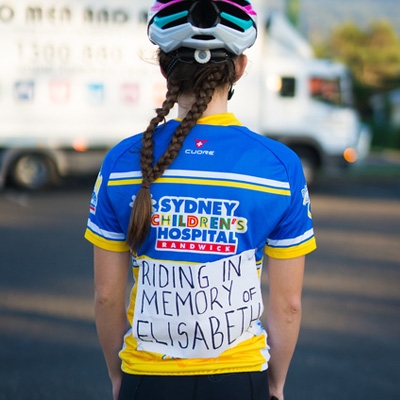 Michael Dixon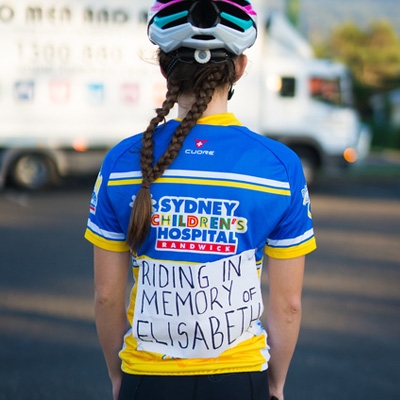 Al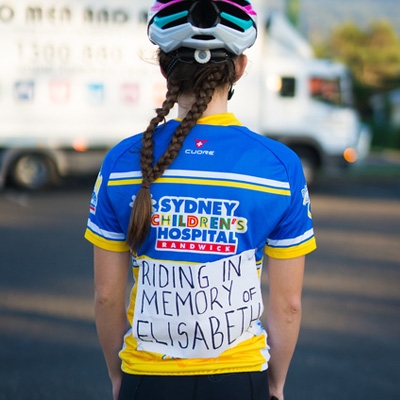 Jenny Tran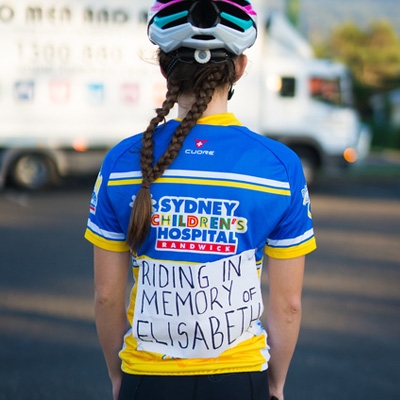 Justin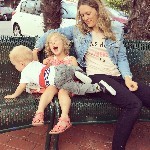 Sam Cousins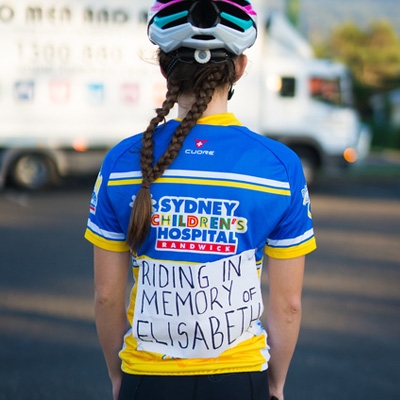 Ian Mcclelland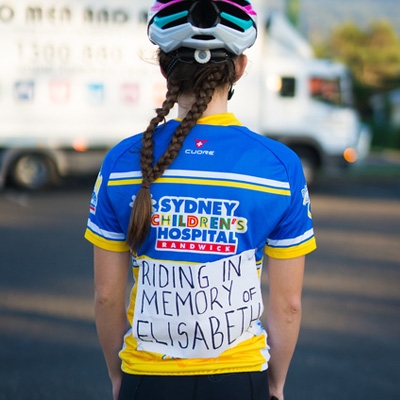 Tristan Wyse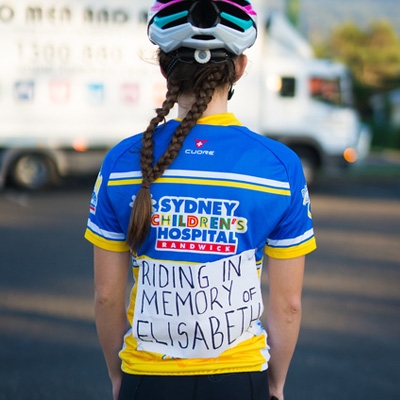 Troy Allingham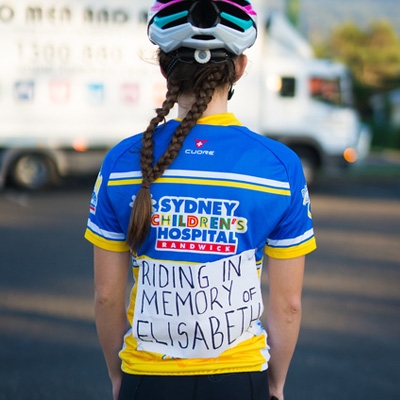 Tessa Chirnside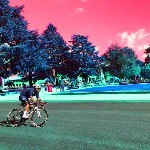 Lawson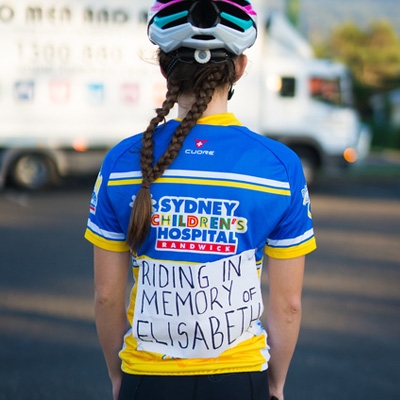 Mick Kang