My Activity Tracking
My target 400 kms
I DID IT! 400km ridden in May!
Today I finished off my 400km challenge with a great ride in Lane Cove National Park!
Feeling pleased to have completed my challenge for May and proud to have raised over $1000 for the Sydney Children's Hospital at Randwick.
Thanks for all the encouragement and support!
80km ride done!
My longest ride today!!! 80km clicked over with a ride along Sydney's M7 End2End. Just 13kms left on my challenge to ride 400kms in May. Feeling pleased with this effort.
Over 300km Done!
As we head into the final week of the challenge I am right on target having ridden just over 300km so far either indoor on the trainer visiting other parts of the world or locally around Sydney!

Feeling pleased and aiming for my longest ride yet this week! 80km planned

Over 150kms into my challenge
40 kms on the indoor cycle trainer riding virtually along the Danube River today!
Feeling good and on track with my challenge!
Thanks for all the support.

Week 1 kicked off on the Murray to Mountains Rail Trail
This week I started my May challenge with our last day on the Murray to Mountains Rail Trail in Victoria. Wangaratta to Eurobin with just over 74 km! 
A good start toward my 400km goal for May.
My cycling goal for May!
I have set my personal goal of cycling 400km over May to raise funds for the Sydney Children's Hospital. Help me if you can by sponsoring me and help me reach my goal!

I'm cycling for sick kids at Sydney Children's Hospital, Randwick
Hi there!
I've just signed up to Pedal 4 Kids and need your help to make this big ride for little lives count at Sydney Children's Hospital, Randwick.
This cause holds a special place in my heart and I'm determined to help raise vital funds for the respiratory department, so no child ever feels like they're breathing through a straw again!
Conditions like asthma and Cystic Fibrosis may sometimes be invisible, but their challenge is real. Together, we can help find a solution to the most serious, life-threatening conditions affecting Australian children today.
Please sponsor my ride to help every sick kid breathe easier.
I'd really appreciate your support and all donations are welcome.
Thank you to my Sponsors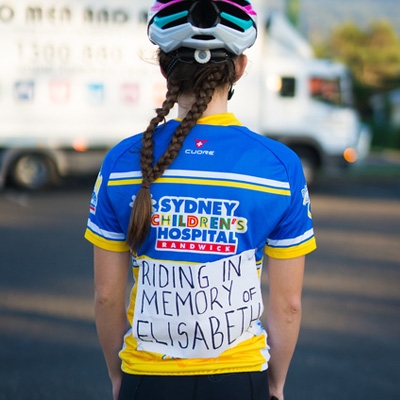 Elysha Oneill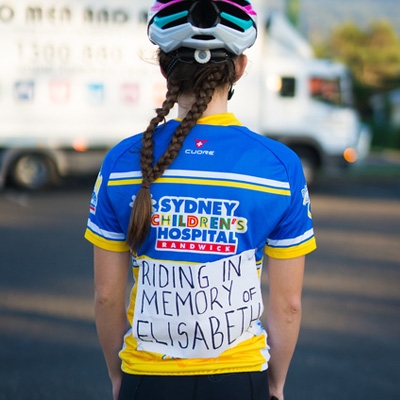 Geoff Weaver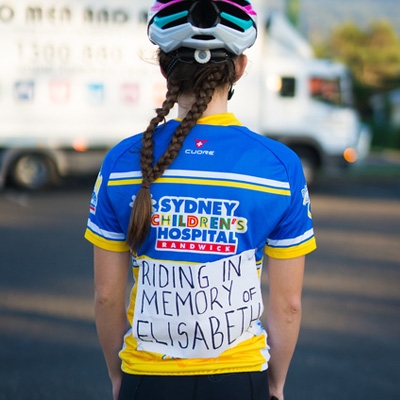 Majella Casey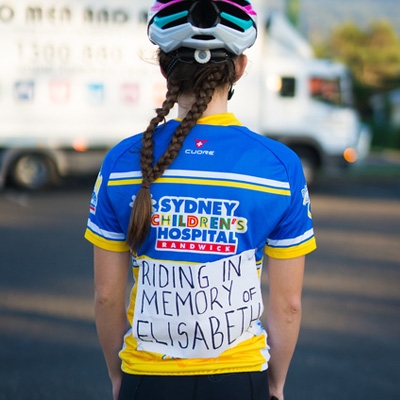 Sharon Lockett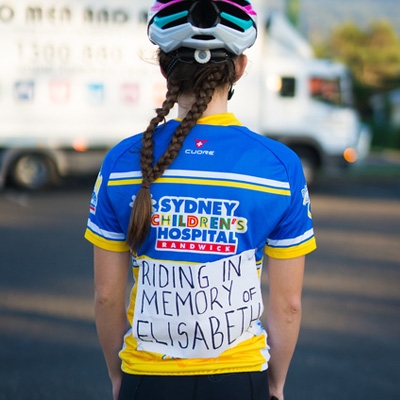 Lisa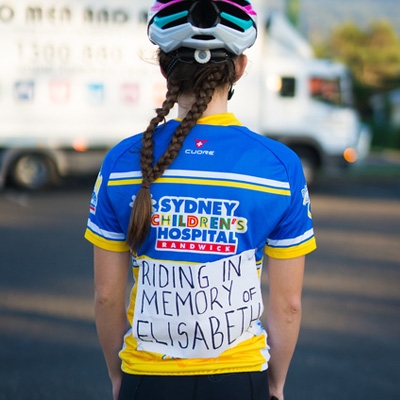 Helen & Ron Weaver
Mary Weaver
Tanya White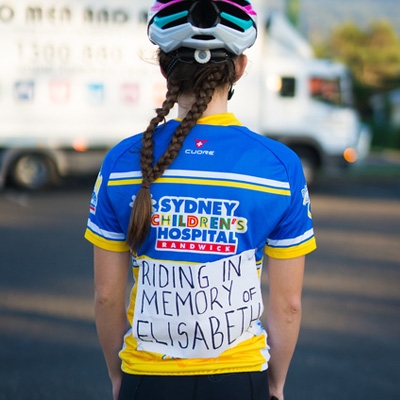 Eleanor Keller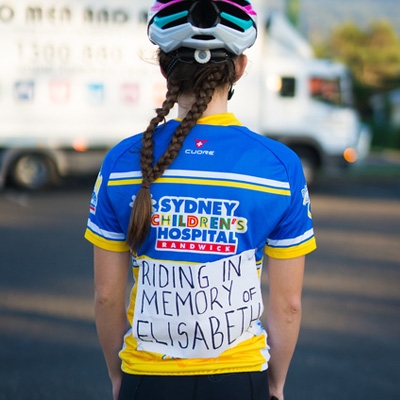 Janelle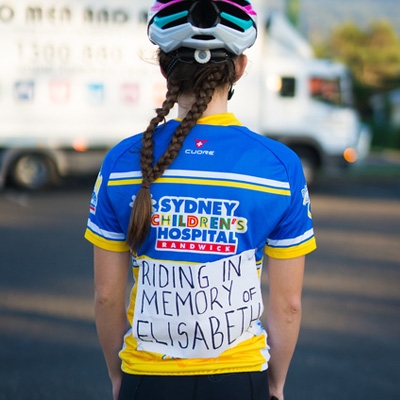 Jane White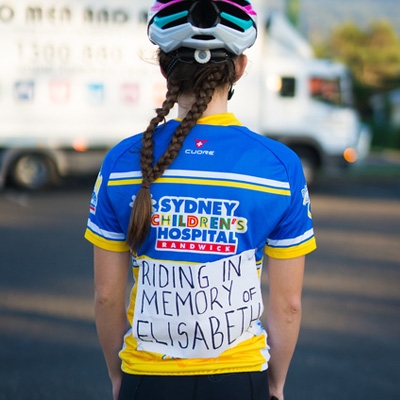 Sarah Lane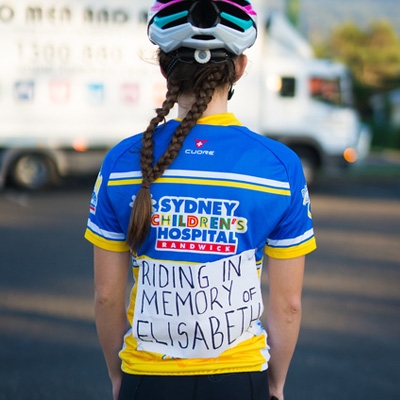 Nicole Egan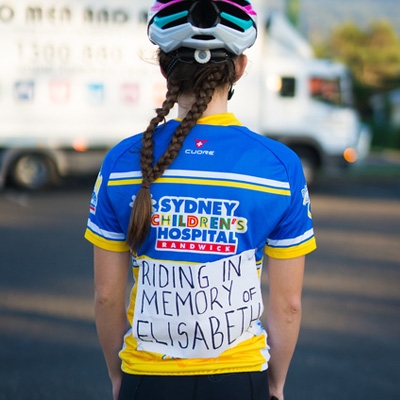 Mary Weaver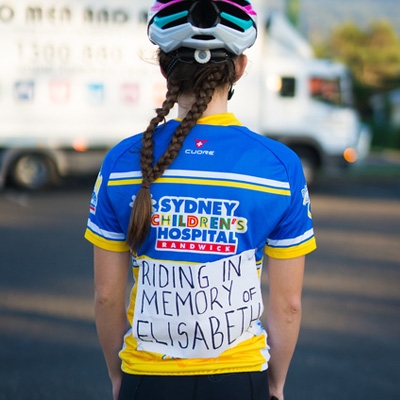 Lisa G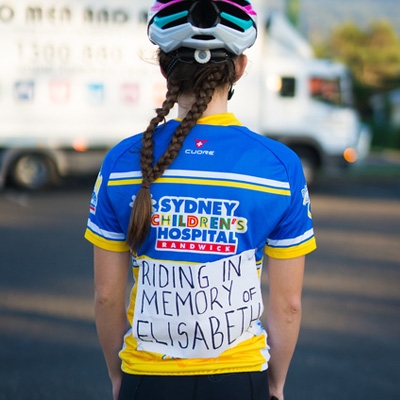 Watkins Family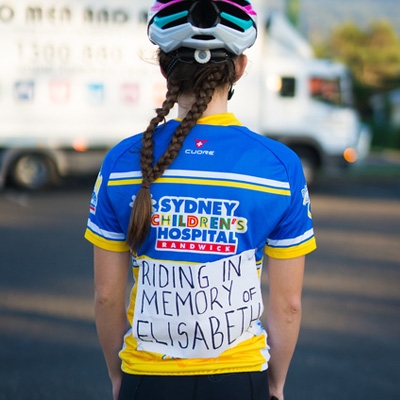 Catherine Hayward
Cooper