We're supporting sick kids at Sydney Children's Hospital, Randwick
On 6 May 2018, we will be riding to raise money for sick kids.
Every year, more than 69,000 seriously ill and injured children from around NSW are cared for by Sydney Children's Hospital, Randwick.
We are fundraising to help provide clinical care that these children need now, so they have the best possible treatment and Hospital experience and helping to invest in research that will change and save more lives in the future.
Thank you for your support!
Thank you to our Sponsors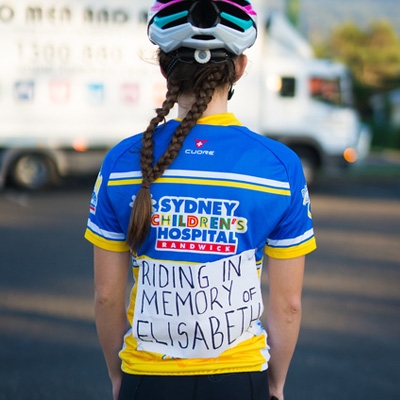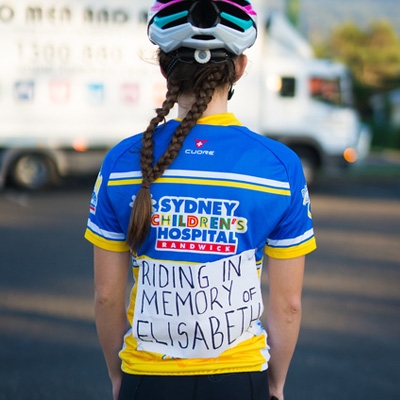 Shang Wang
Glad to see you keep excises and doing right thing to our kids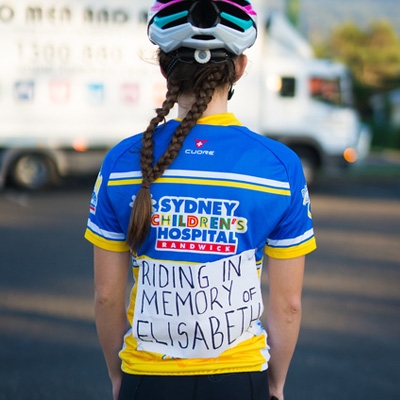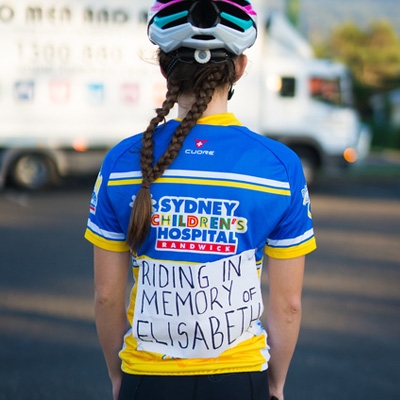 Anonymous
Go Get 'em Dom --Spiker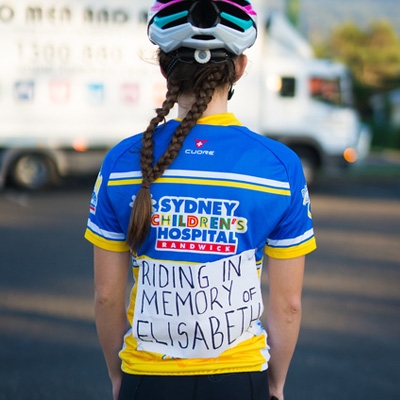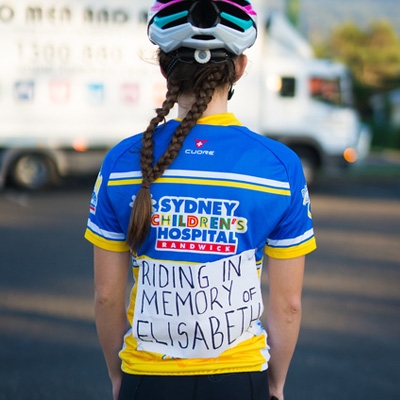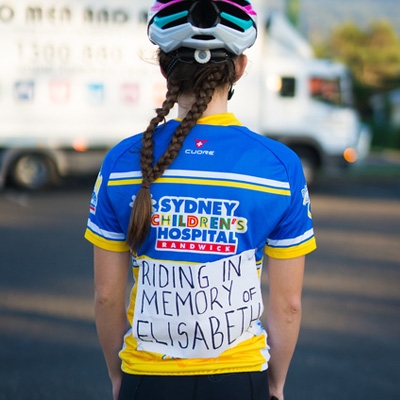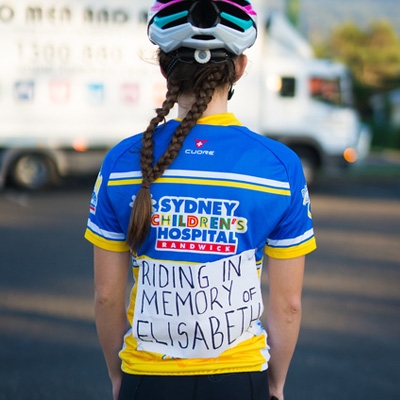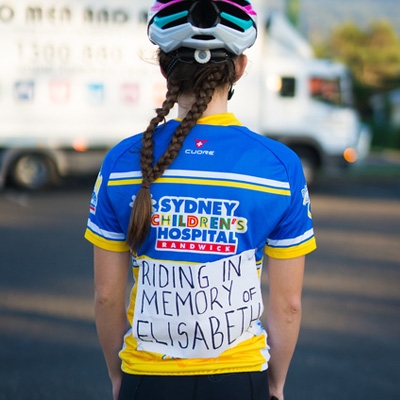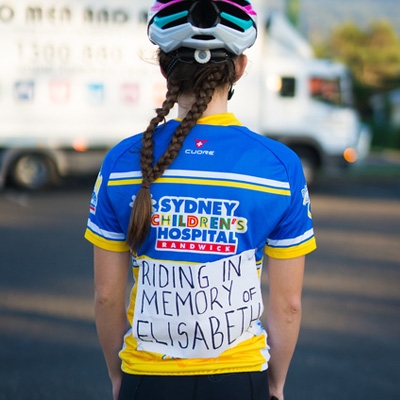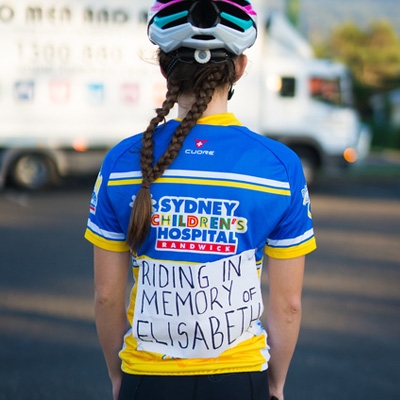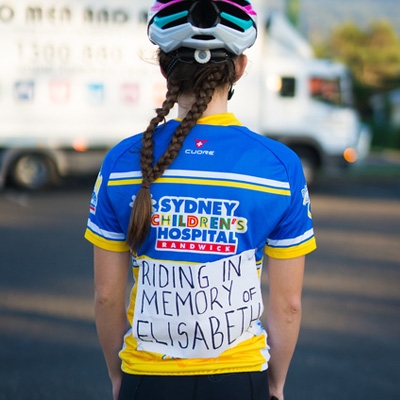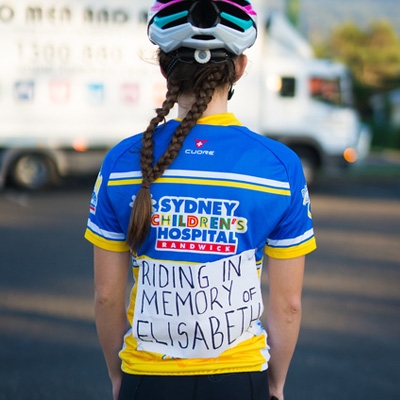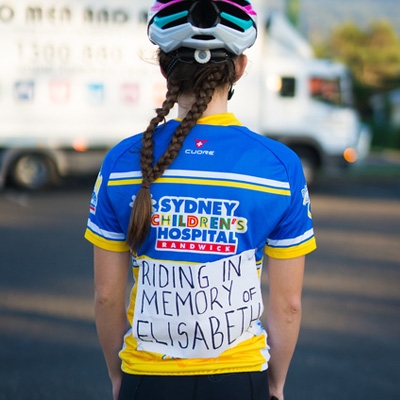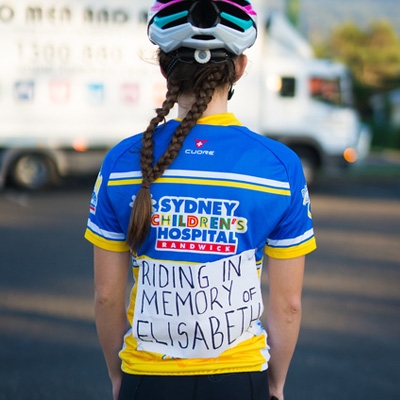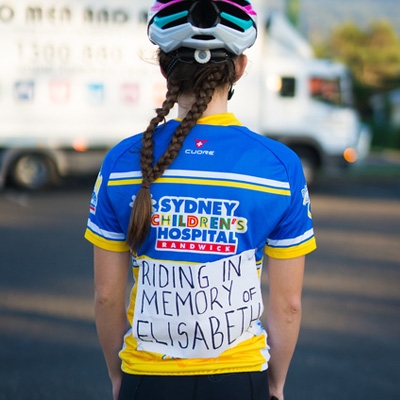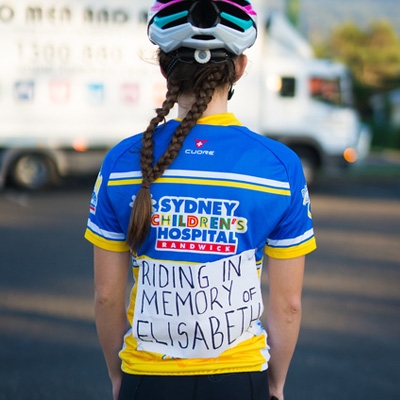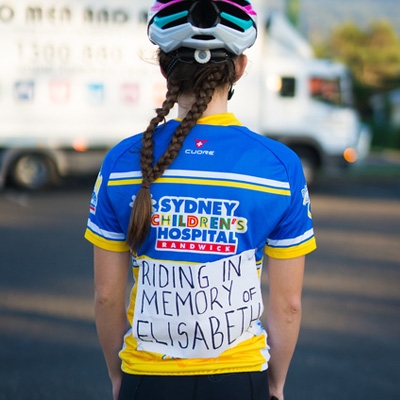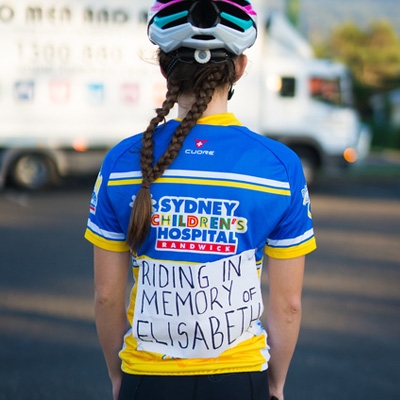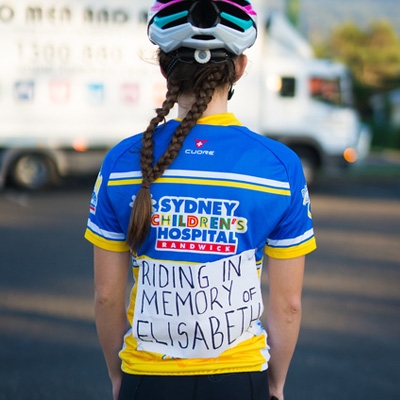 Peter Cartwright
Good Luck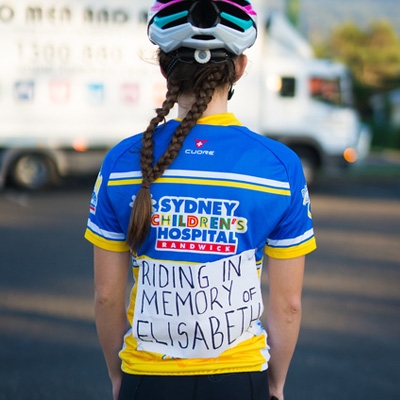 Anonymous
Ride hard for a great cause! ChrisT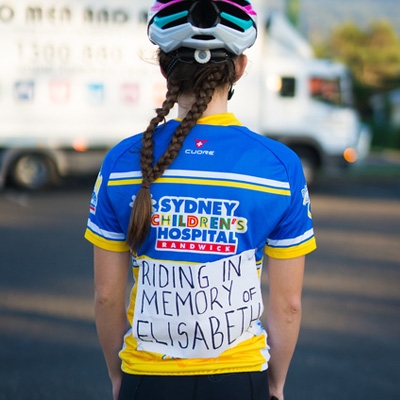 Steve Grozdanov
Wish I was riding with you!!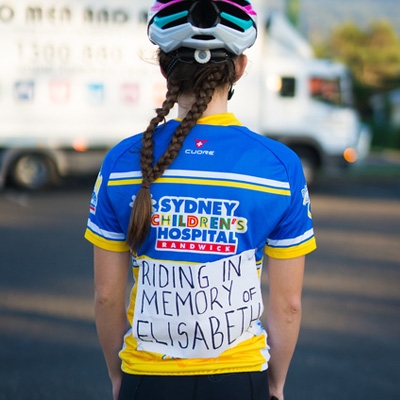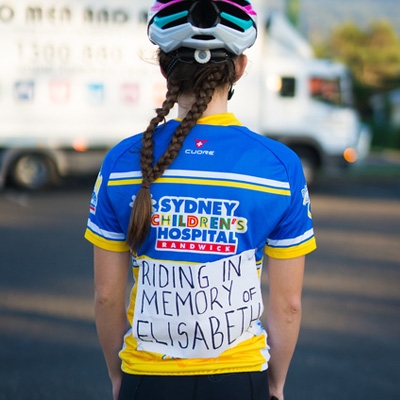 Jessica Mauriello
Go dad go!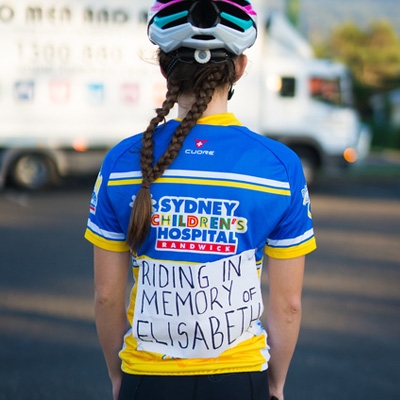 Deb C
Well done Lori for cycling for this great cause. Hope you have great ride.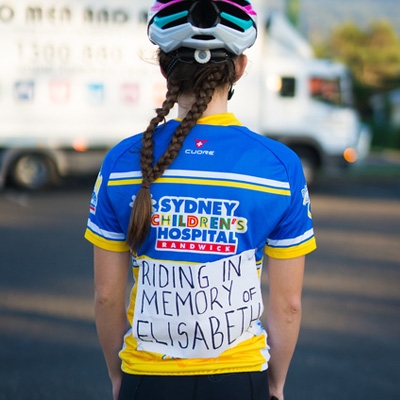 Nina Saffioti
Good on you luv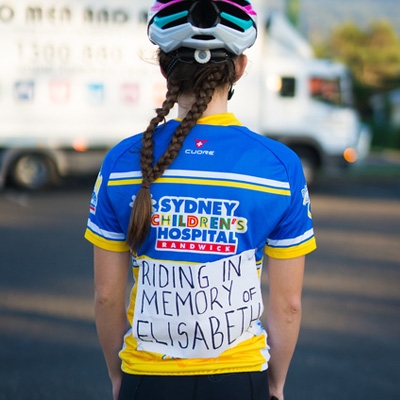 Matthew O'hare
Great effort Steve for a great cause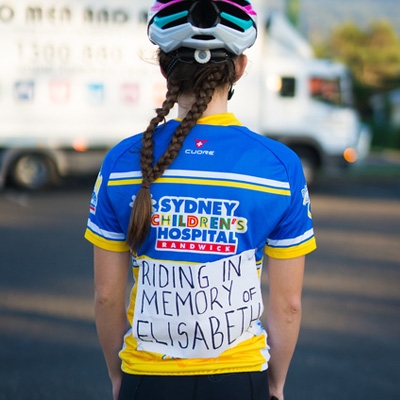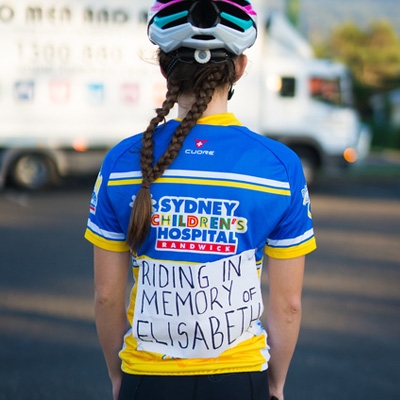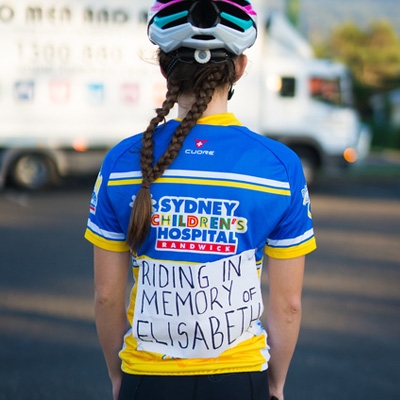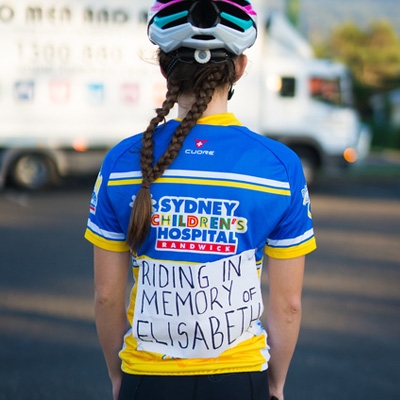 Tony Cappetta
Fantastic cause, good luck.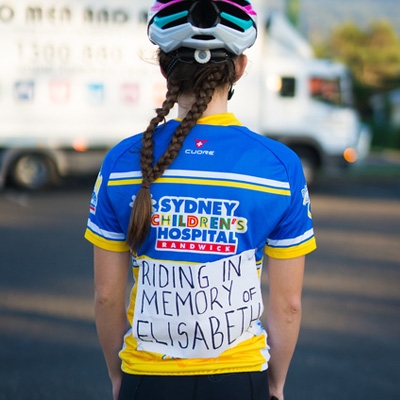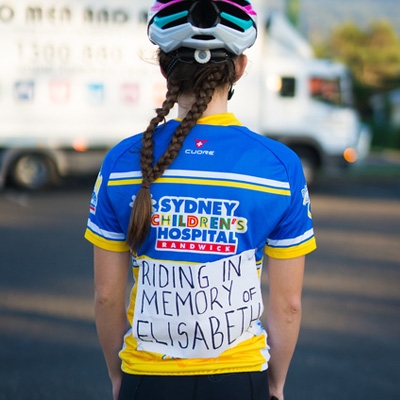 Gino Milan
Nick you can make it there and back. Good luck and enjoy the ride. I will be there in spirit.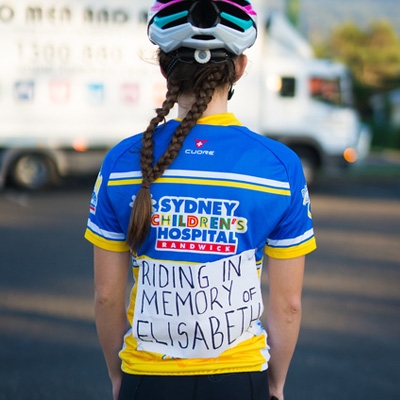 Anonymous
Good luck, Dom ... safe riding for a great cause!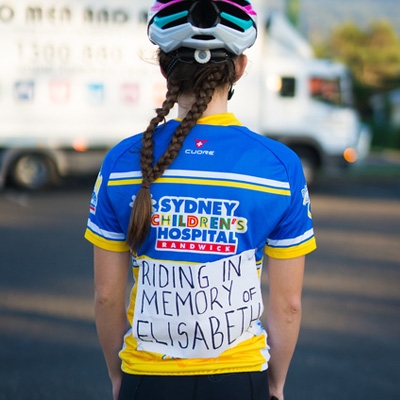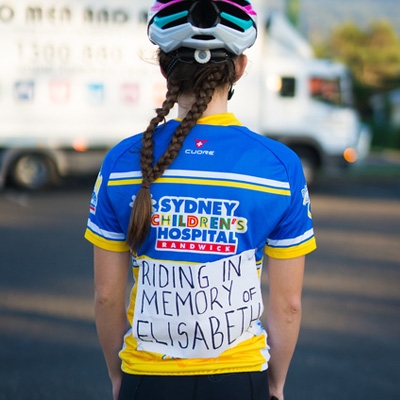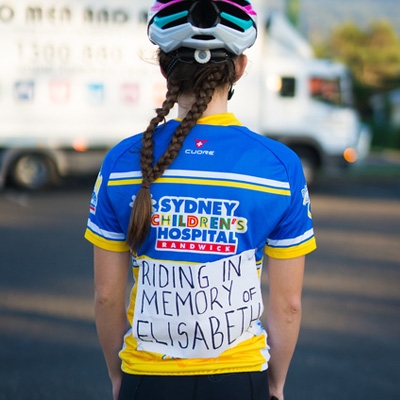 Marie Giunta
Good cause Andrew. Enjoy the ride.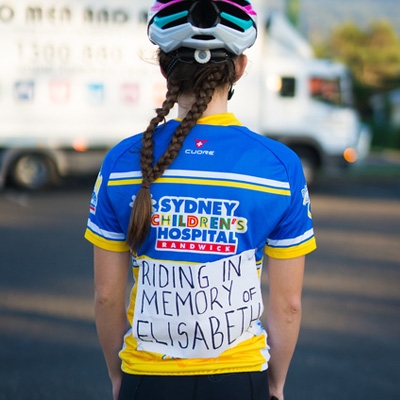 Anonymous
Good on you Dave, cycle well!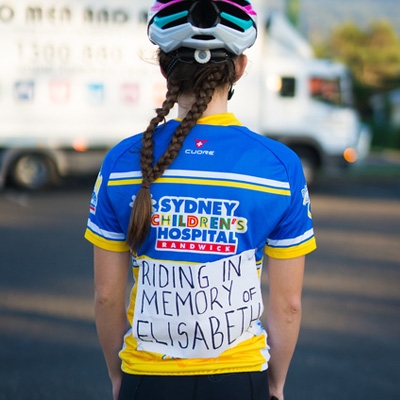 Sergio Di Genni
Great cause good luck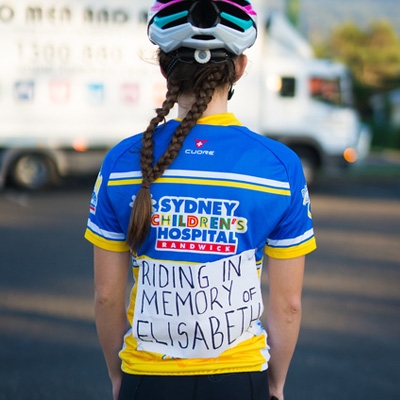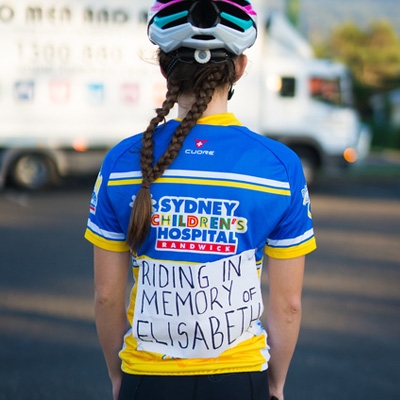 Nicky Barrell
Good luck Steve, what a great cause and look forward to seeing you again in May.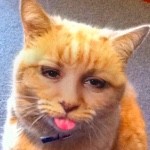 Tiziana Calchi
We know you'll breeze through this, a walk in the park for you, good luck, enjoy the day.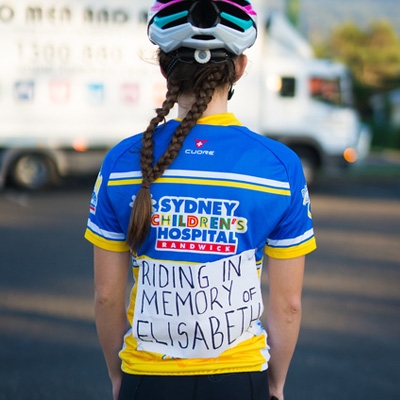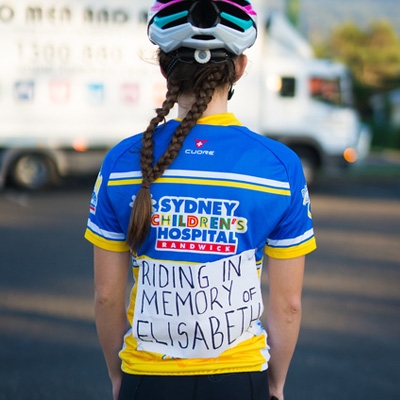 Helen Macdonald
Great effort, Steven! :)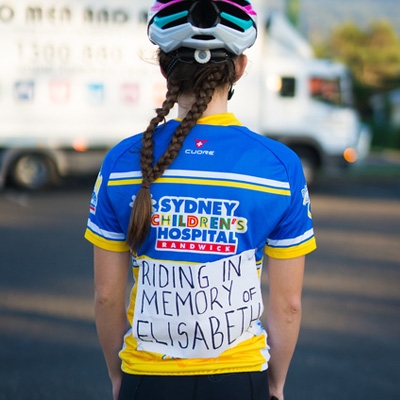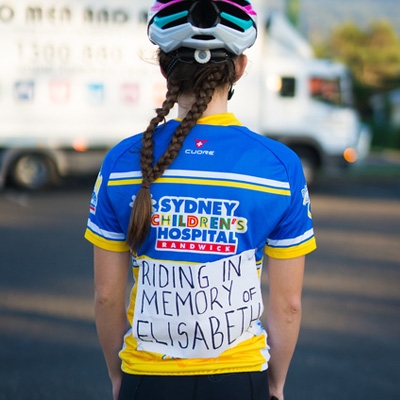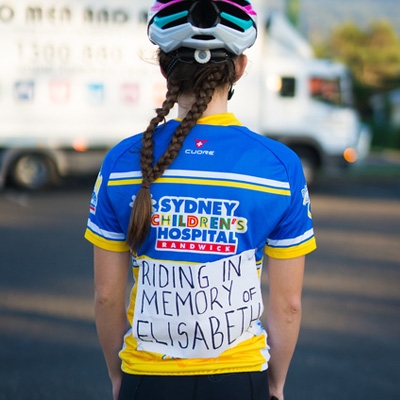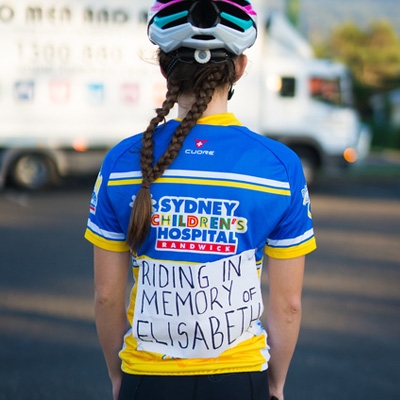 Tim Manton
I hope the weather is good for the ride this weekend Andy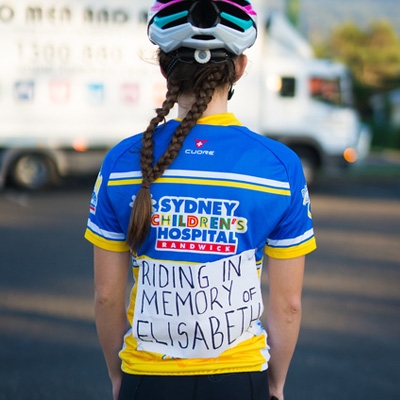 Ali And Dawn Hill
Yay! Good one Dad :)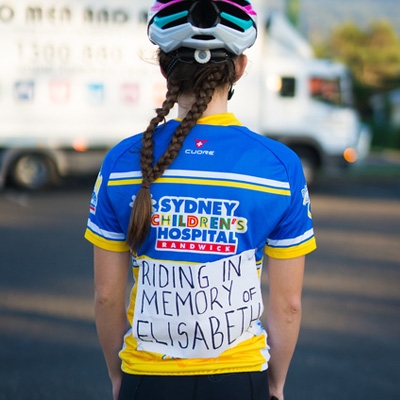 Sarah Palmer
Good luck Dom! A great cause.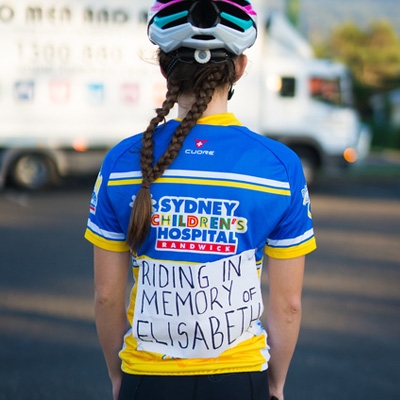 Katie Faulkner
Enjoy the ride Dom, good on you and the team for taking part in such an important cause!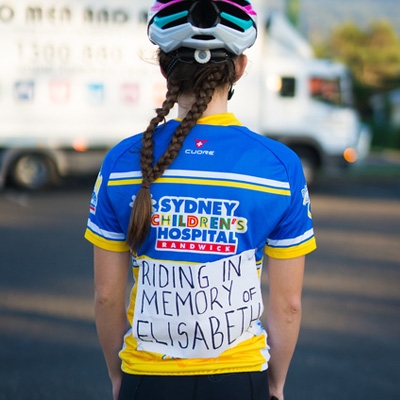 Rose Amante & Family
Congrats Dom & well done.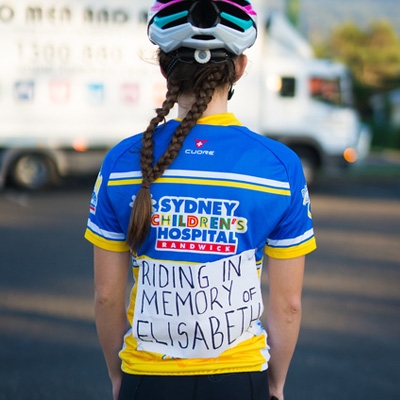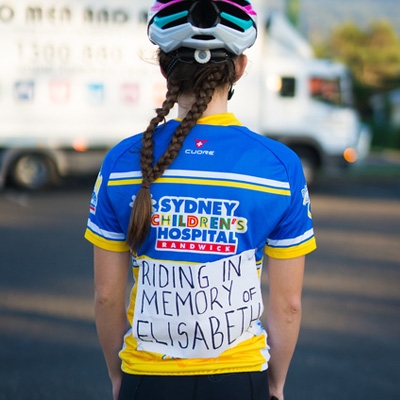 Pina Jeffery
Proud of my brother good luck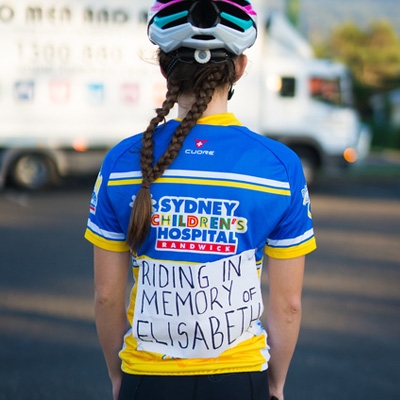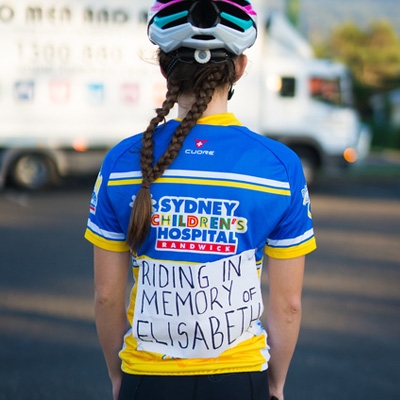 Landteam Australia
Go James!! We will all be thinking of you ...particularly on the hills!!....All the way from Kiama to Randwick. Ride safely!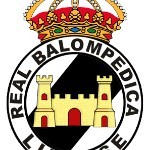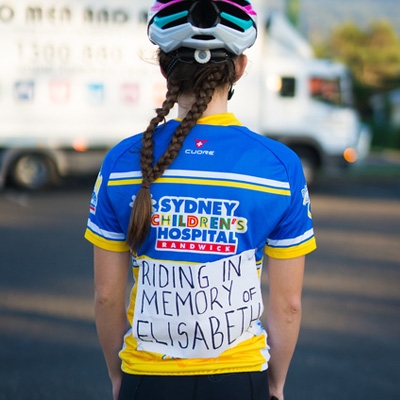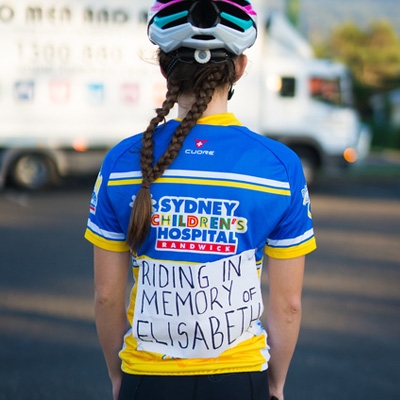 Nia Flahive
Goodluck Dad!!! So proud of you Xxxxxx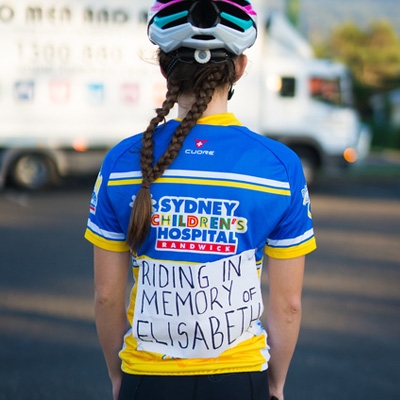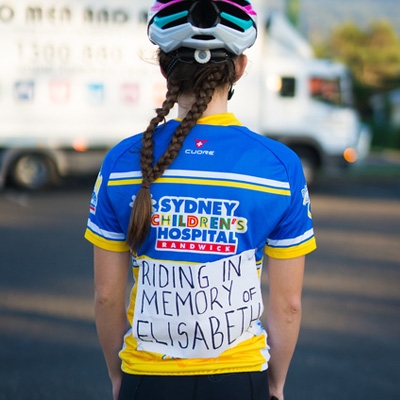 Peter Miotto
Good luck Bro 🍻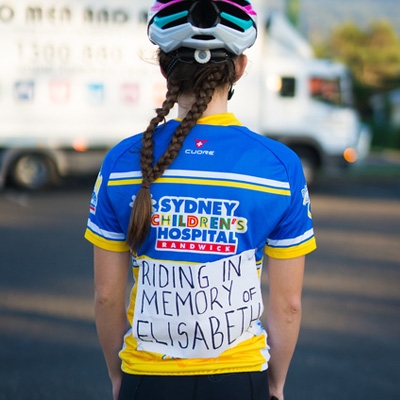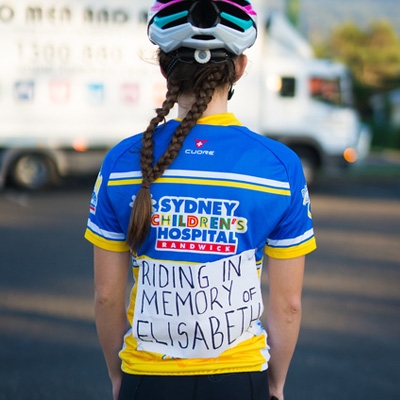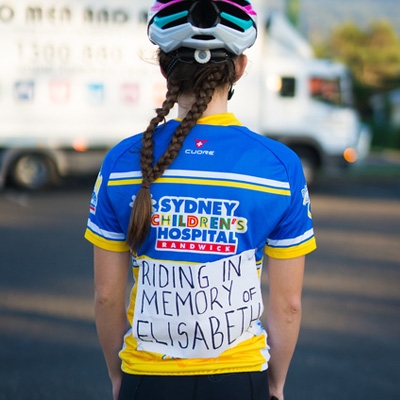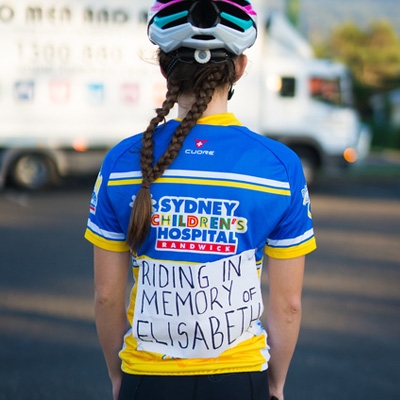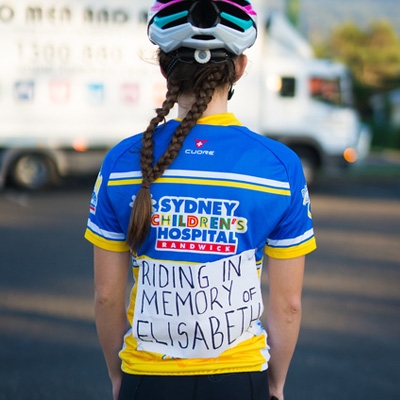 Lisa Sciberras
Good luck Also, great cause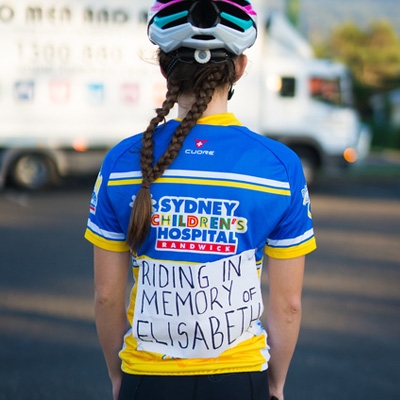 Elana Kells
Great job Andrew.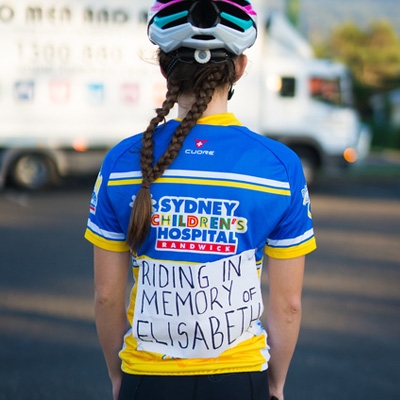 Luke Mayer
Go for it Puncho!!!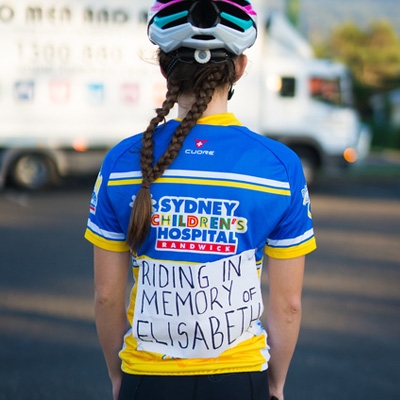 Vijay Eyunni
A pleasure to do so Aldo .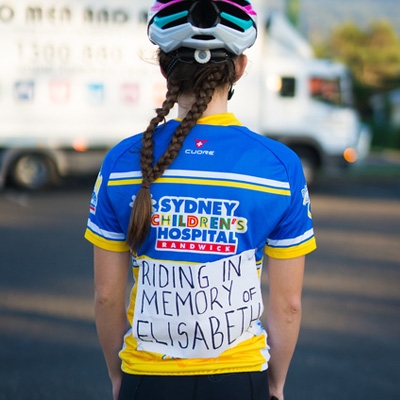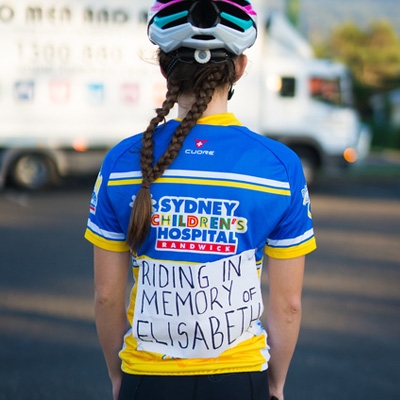 Nathanael Hudson
Doing it for the Kids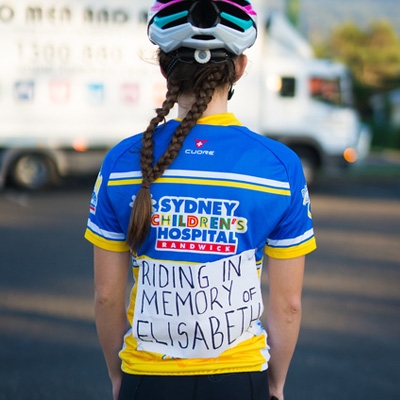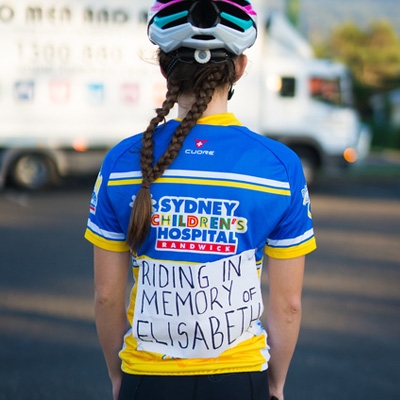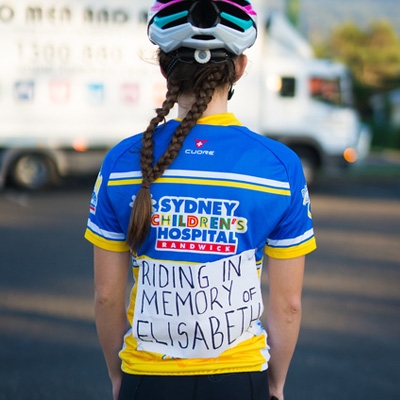 Adam Joils
You reached your goal! Good luck:)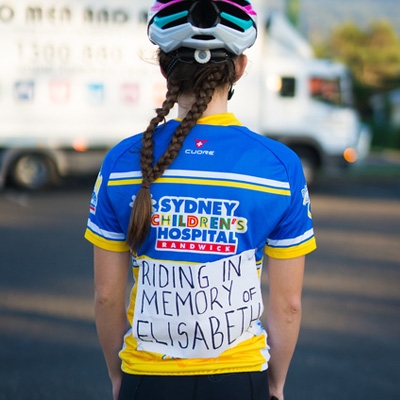 Greg & Cathy Goodman
Pedal 4 Kids...Go James!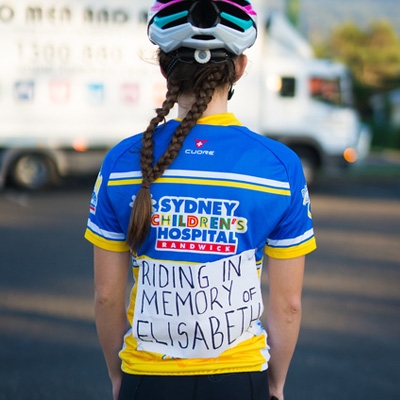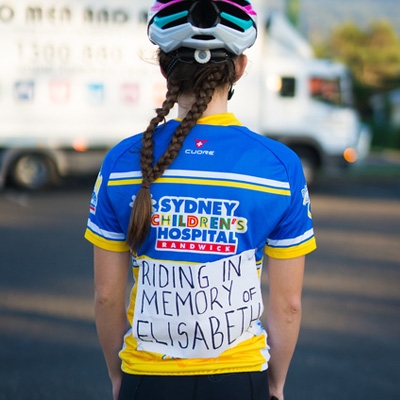 Emily Canda
Good work Dom! Good luck and enjoy the ride!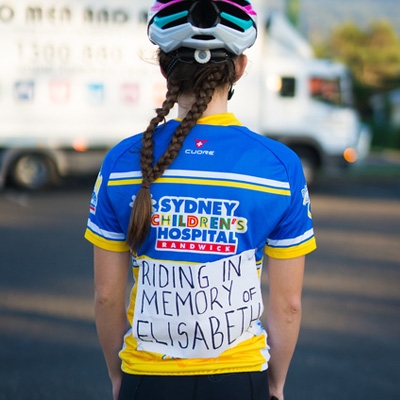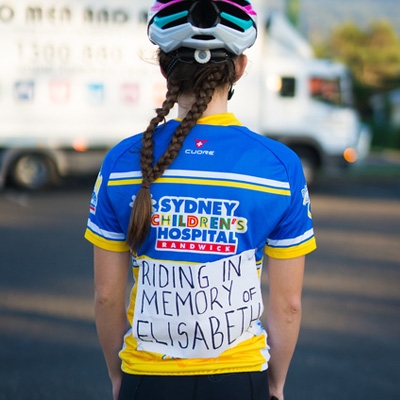 Paul Whatman
Good luck on your ride.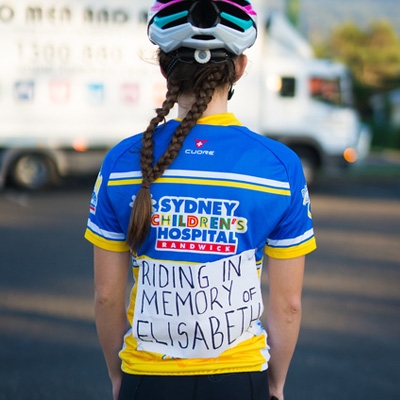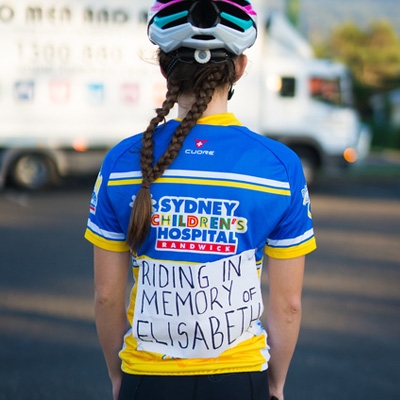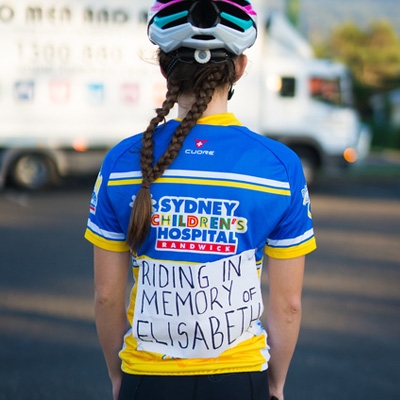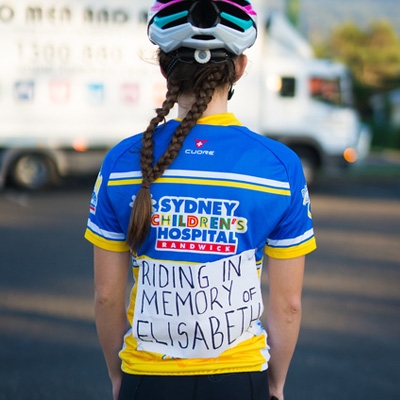 Colin Clarke
It should be a breeze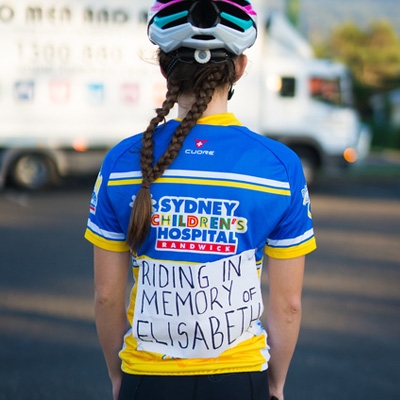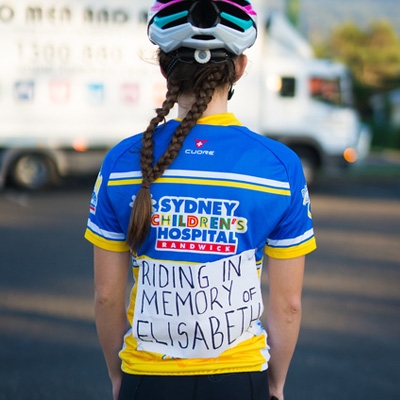 James Hobbs
Good on you Dave for such as worthy cause!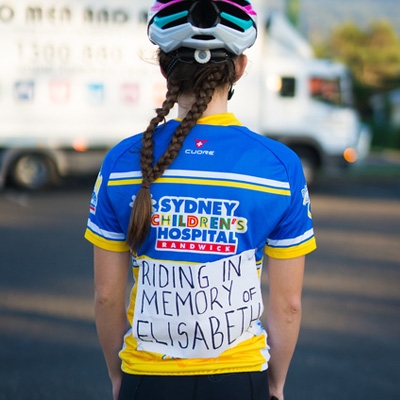 James Hobbs
Nick enjoy your ride for a great cause!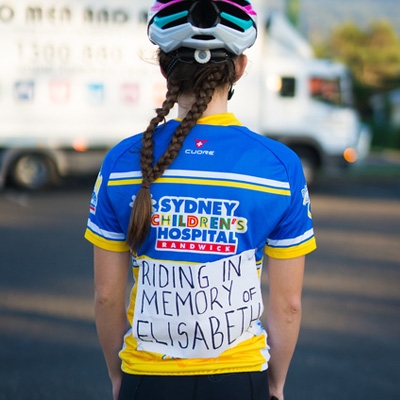 Sik-foo Leong
Ride like the wind!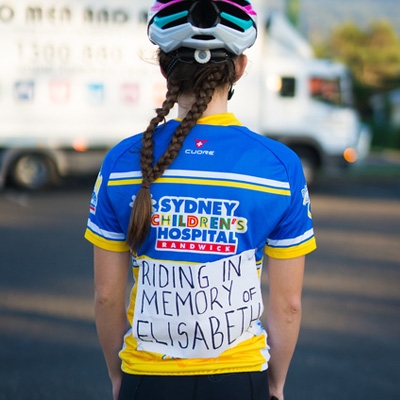 David Lofberg
Make sure your chain doesnt BREAK!!!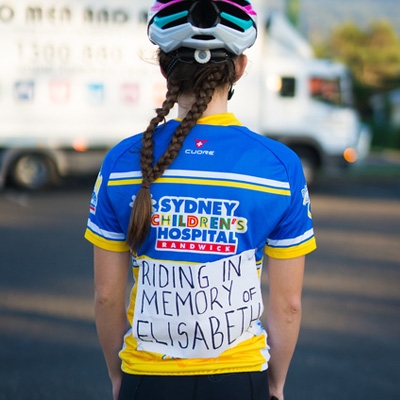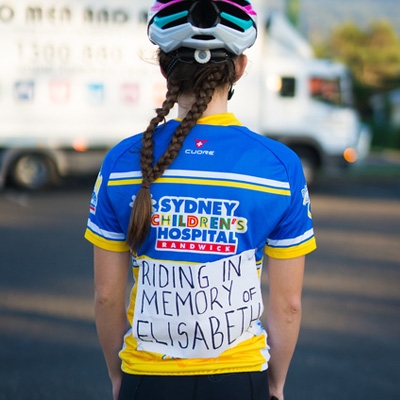 John O'shea
Great effort again Dave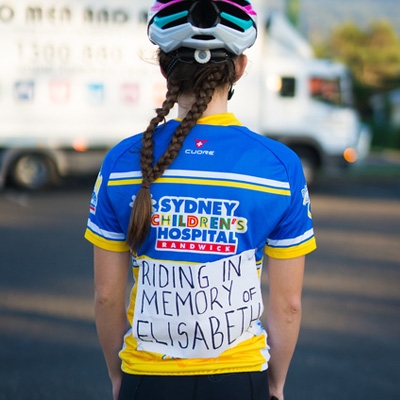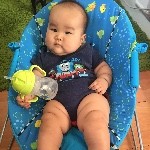 Vince Wang
Good Job Andrew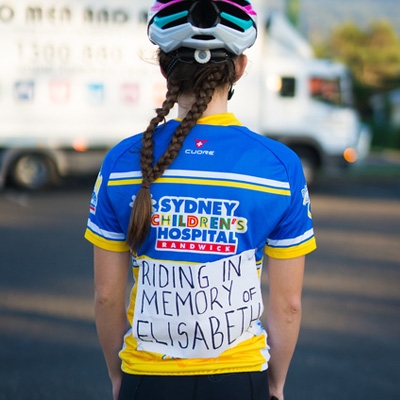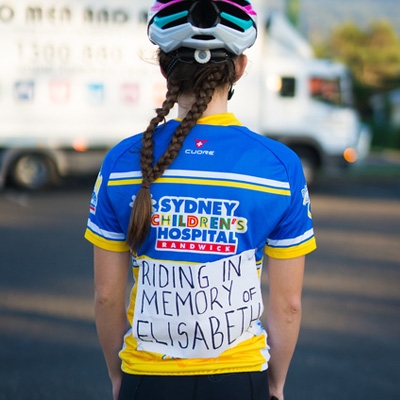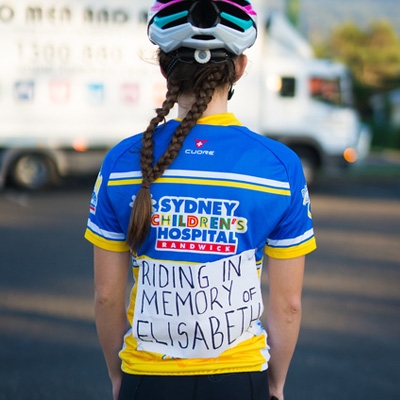 Dona Damico
Great cause Steve. Pedal hard!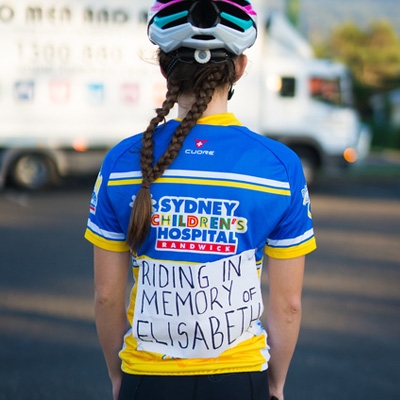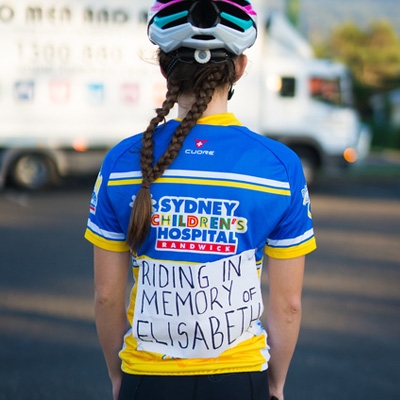 Teresa Duda
Good Luck Nick, great cause!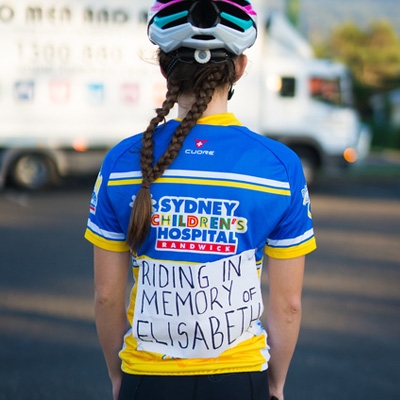 Shane And Tracy Carey
Safe riding 😊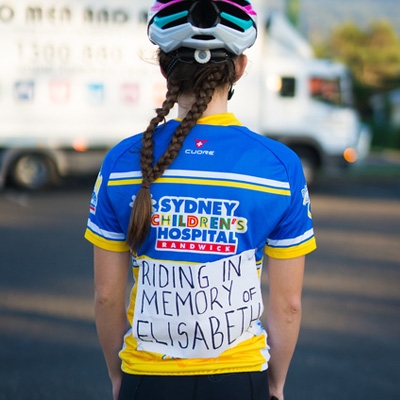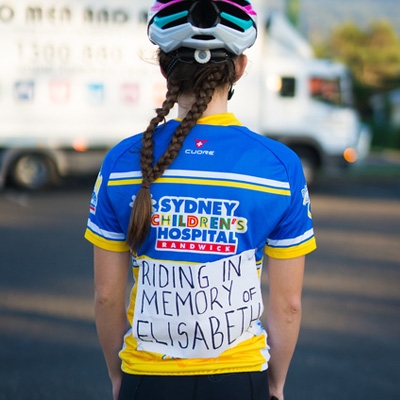 Sandro Colantoni
A great cause... good luck on the day and safe riding.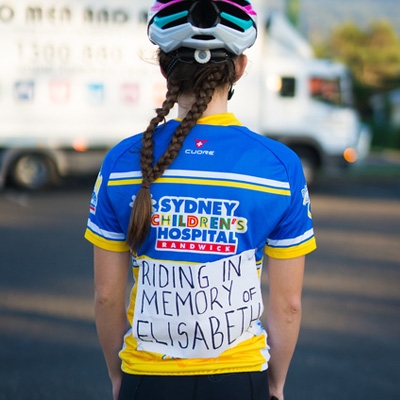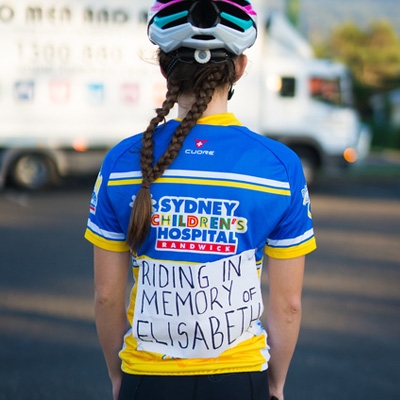 Justin Kell
Well done James, best wishes.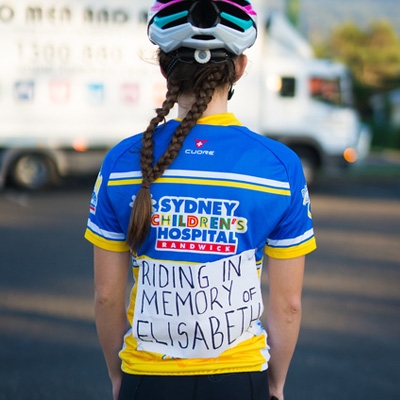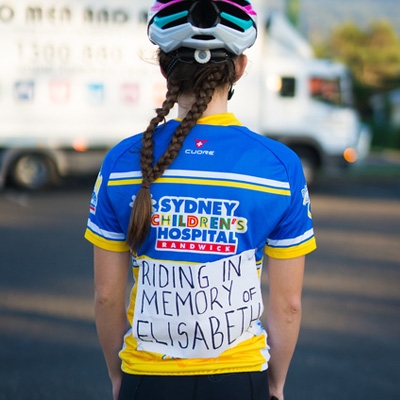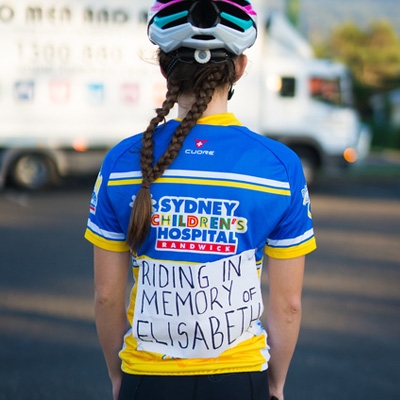 Pete Randazzo
Good work Dom.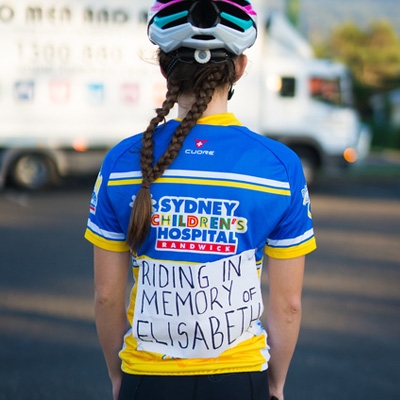 Stuart Hutchings
Good luck Dom. Expecting a fast time !!!!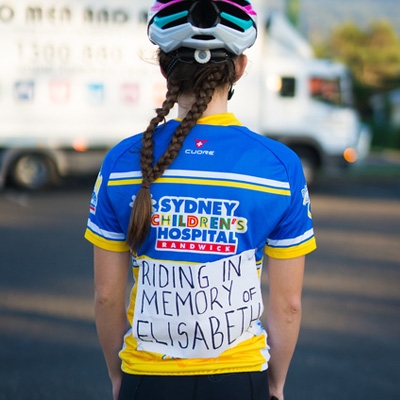 Stewart Bourke
Don't forget to slow down around them hair pin bends.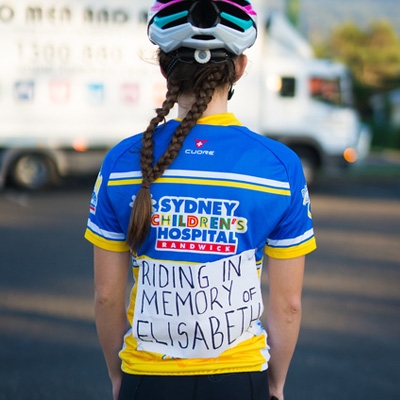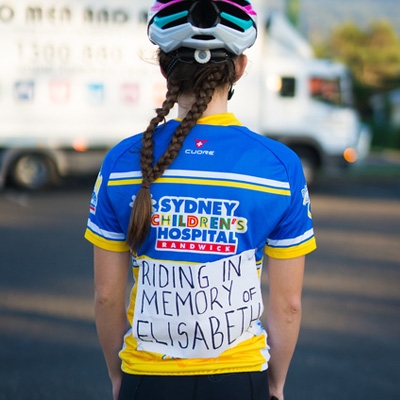 Sarah Musumeci
Good luck Dom!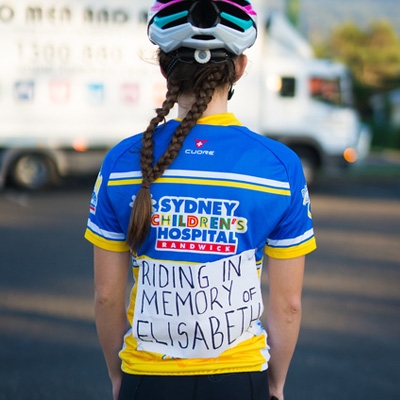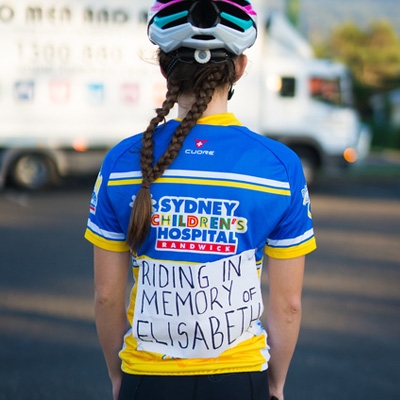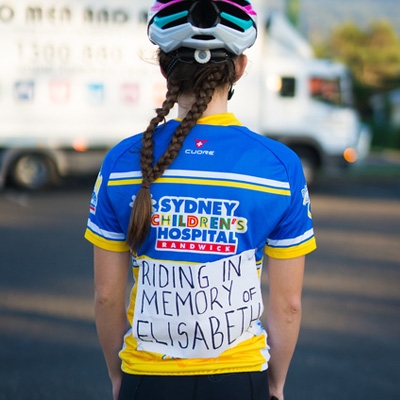 Liz Macri
Best of Luck Dom!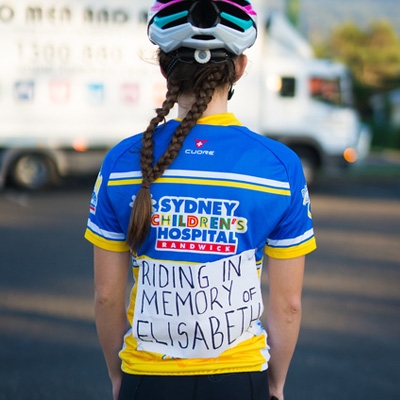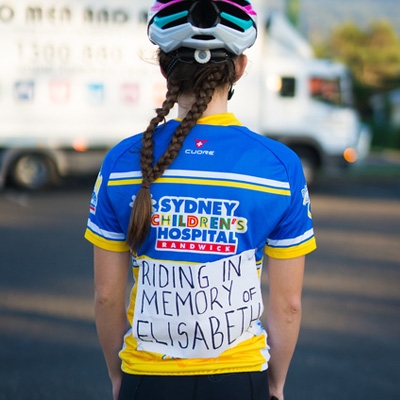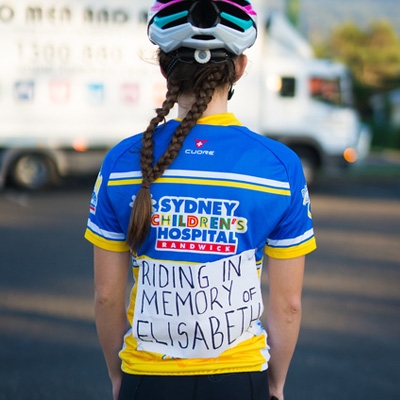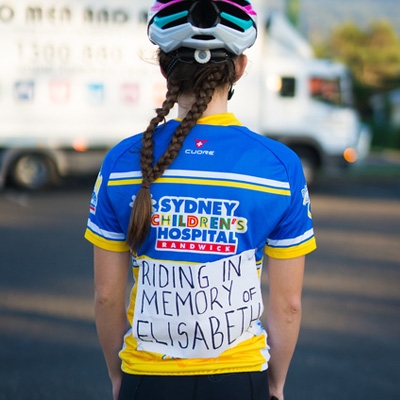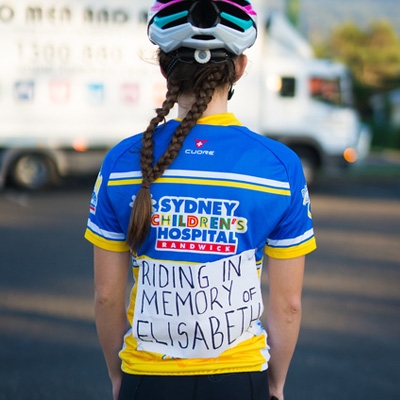 Maria Kramar
Have a great ride.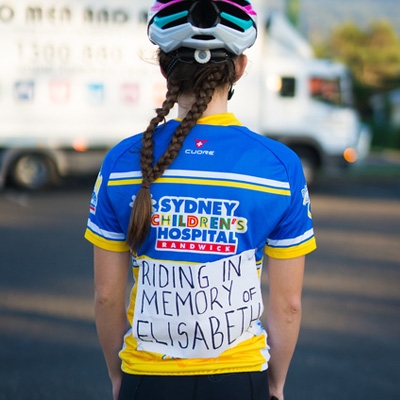 Michael Kusi-appauh
Great stuff, Zio!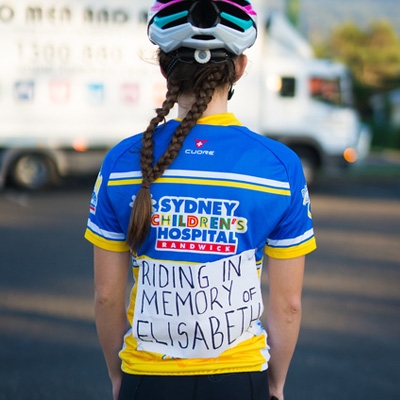 Dayna Garrett
We saw you Lori. Waved madly! At be&... But you ignored us 😕 Have a great ride. What a day for it!!!!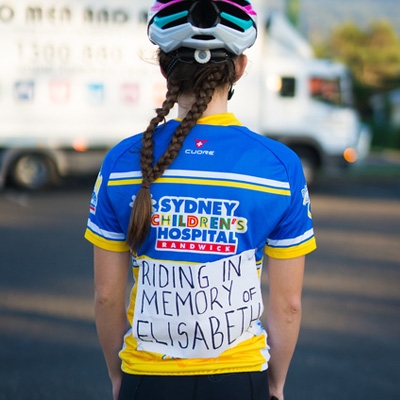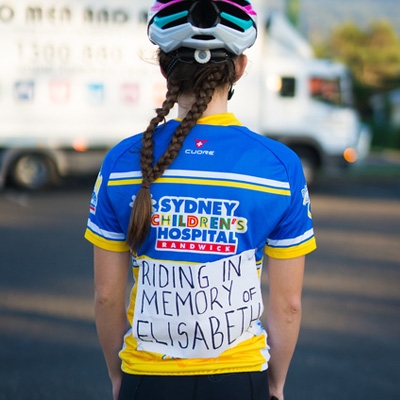 Marty Wood
Go Dom! Enjoy! I hope you raise a grand towards this fantastic cause.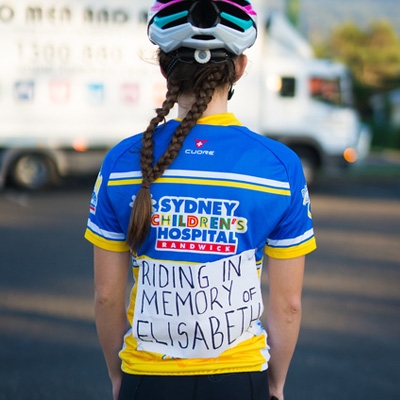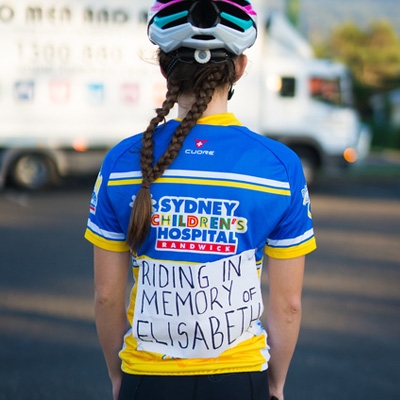 Pasquale Villella
Great cause !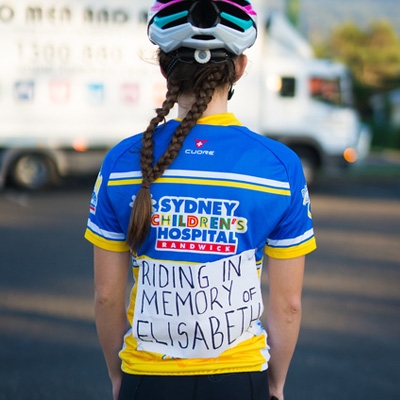 Sheree & Mark Whittaker
Good luck Andy!