The story so far...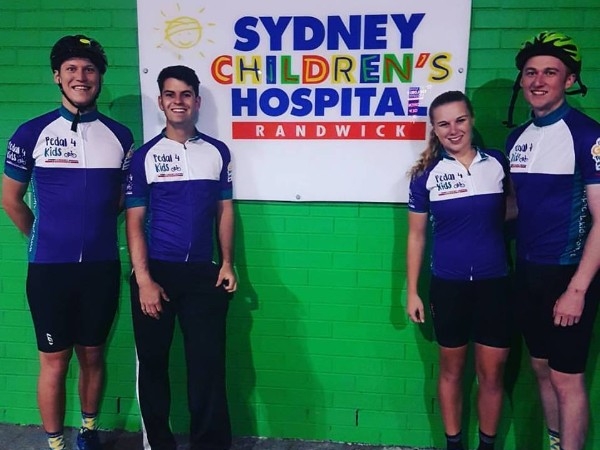 In 2016, the student organisation at UNSW Arc, dreamed up the idea of having the largest student-led philanthropy initiative in Australia! We partnered with an incredible local charity - Child Life & Music Therapy at Sydney Children's Hospital, Randwick - recruited some awesome student volunteers and got to work raising awareness and money! Child Life & Music Therapy use play, fun and music to reduce the stress of hospital on young people, and the best part is that they're just up the road from us! In 2017, we aimed to raise $50,000 for our amazing neighbours, and smashed it out of the park with $85,000 raised and a total fundraising amount over since Phil's inception brought to $110,000. That year, our small Pedal4Kids team with Mitch, Stephen, Sam and Lachie raised nearly $2000 and had plenty of fun along the way. The money we've raised has supported the employment of 2 staff members at the hospital which means more kids can be assisted every day, week, month and year. This year, we have our aims set high and we're keeping busy putting the FUN in fundraising by hosting a Charity Concert, a Gala Ball, participating in City2Surf, doing a huge 24-Hour Fun-A-Thon and of course, getting on our bikes for Pedal4Kids! We want everyone in the UNSW community (staff, students, alumni, friends and family) to get involved, don the lycra and get uphill for Phil'! This ride is beautiful, incredibly well supported and fun, but its not for the faint-hearted. If you're keen to get involved head to our website for more info. www.arc.unsw.edu.au/phil #TeamPhil #PhilGoesUphill
We're supporting Child Life & Music Therapy at Sydney Children's Hospital, Randwick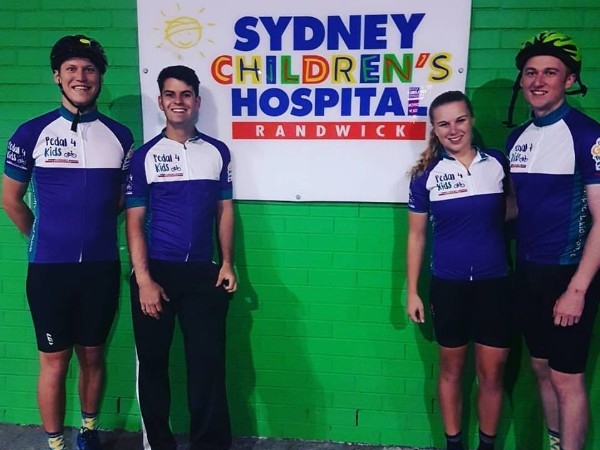 On 6 May 2018, we will be riding to raise money for sick kids.
Every year, more than 69,000 seriously ill and injured children from around NSW are cared for by Sydney Children's Hospital, Randwick.
We are fundraising to help provide clinical care that these children need now, so they have the best possible treatment and Hospital experience and helping to invest in research that will change and save more lives in the future.
Thank you for your support!
Thank you to our Sponsors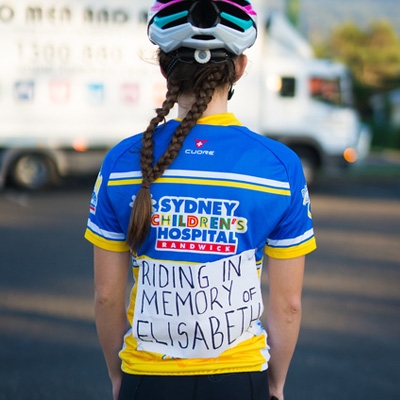 The Unsw Community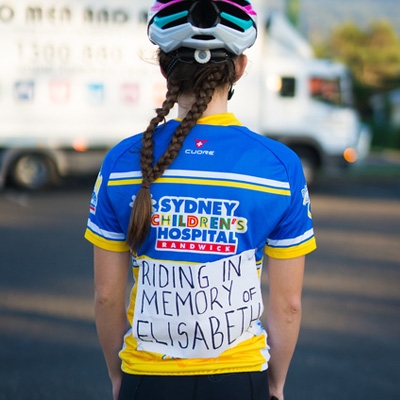 Tsun Chuen Lai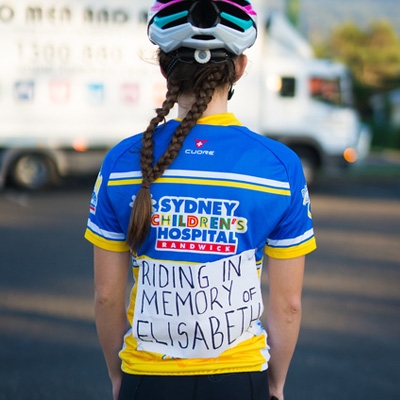 Willem Van Wyk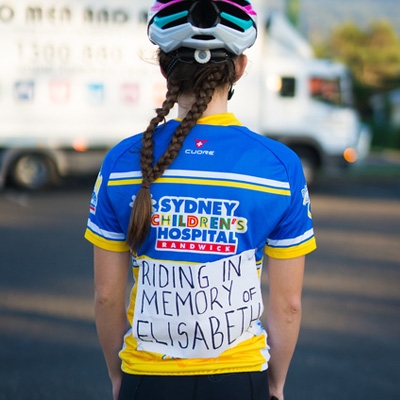 Mitchell Mcburnie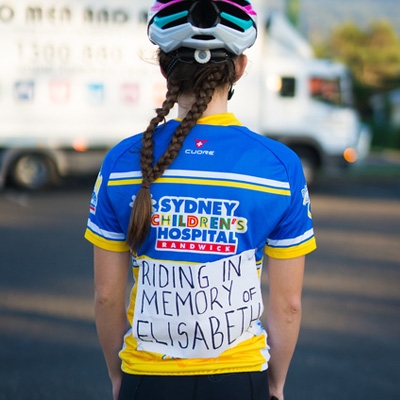 Stephen Sharpe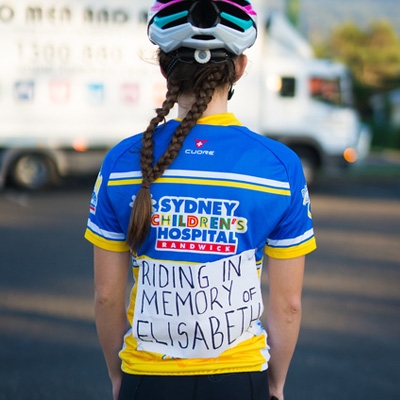 Pete Southby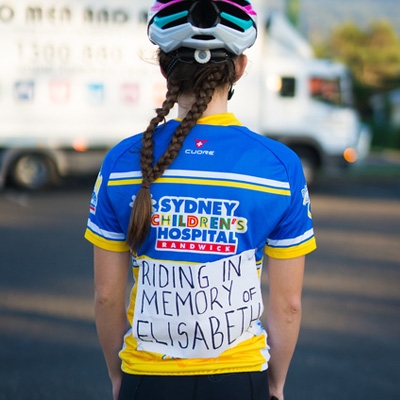 Raymond Zhang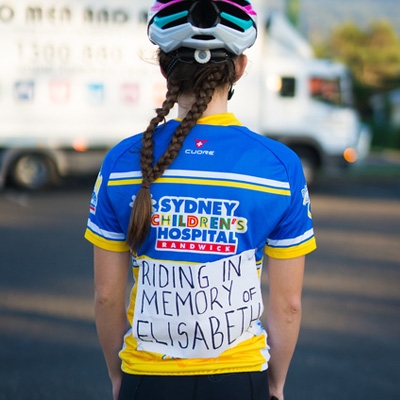 Sanet Van Wyk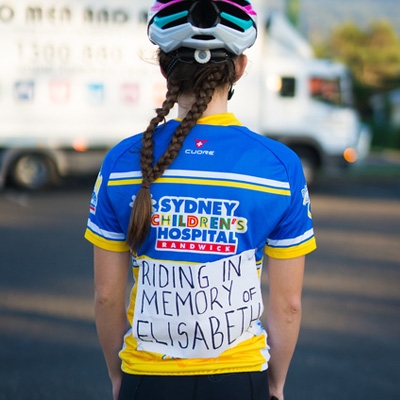 Libby Cross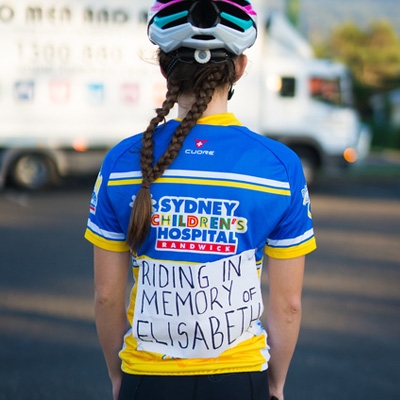 Ethne Marshall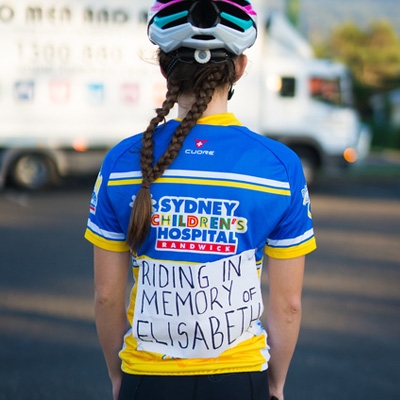 Beth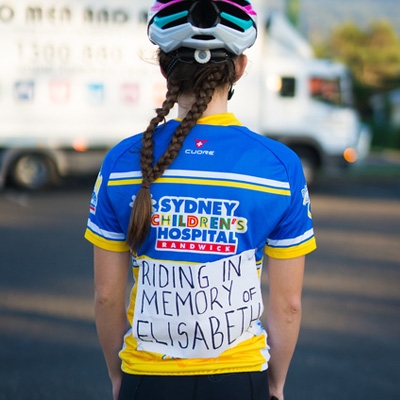 John Fraser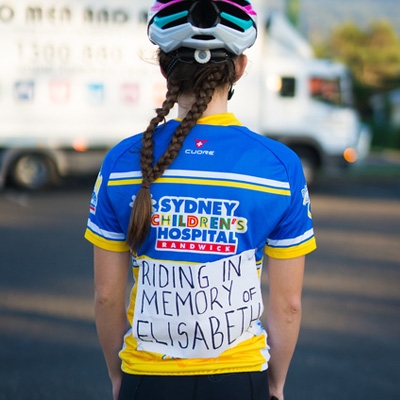 Anonymous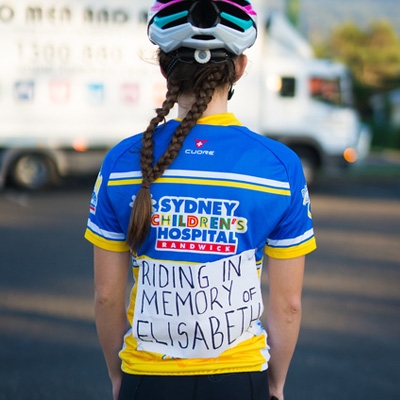 Pete Southby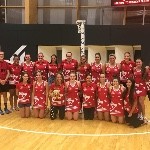 Annie Roach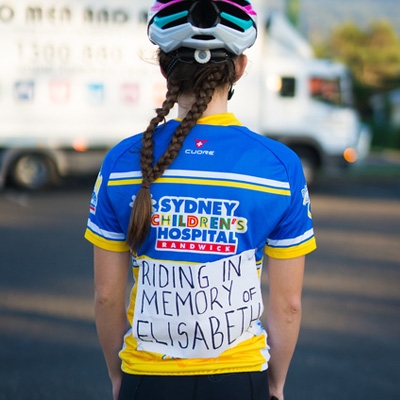 Mitchell Mcburnie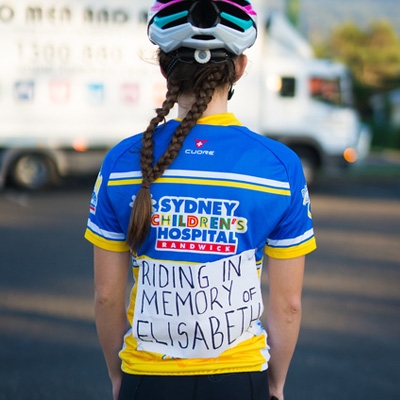 Stephen Sharpe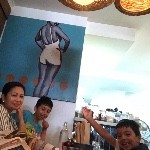 Shane And Carmina Clarke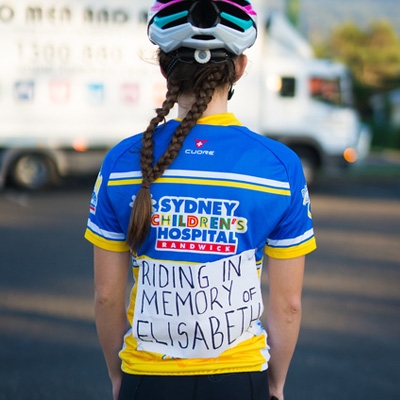 Ethne Marshall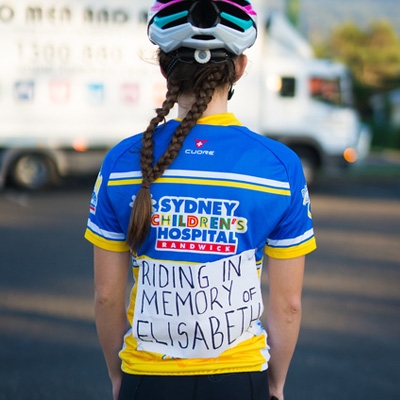 Anonymous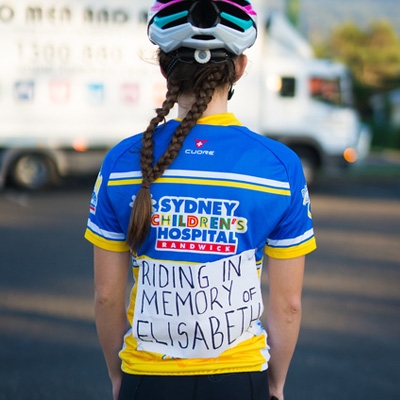 Paul Serov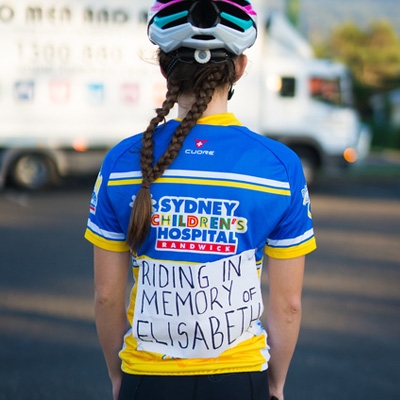 Richard Wallace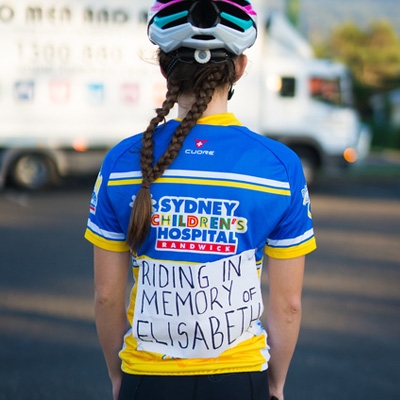 Joanne Mcburnie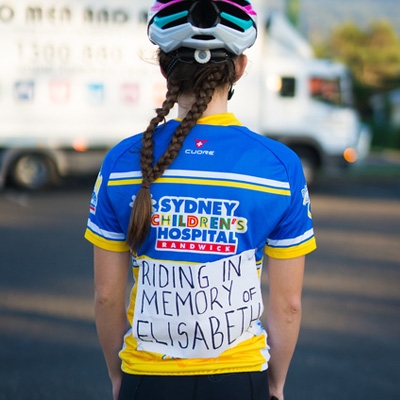 Joanne Mcburnie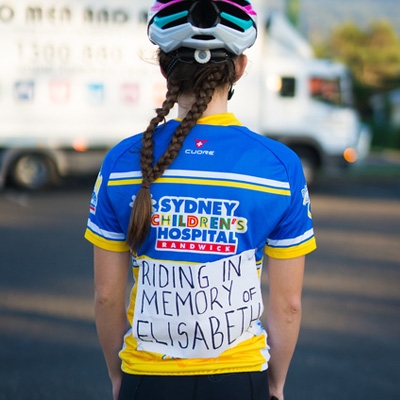 Adam Mcaskill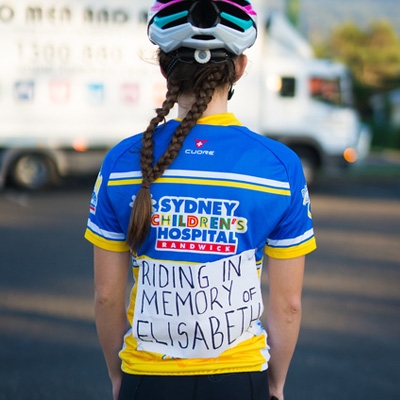 Matthew Xu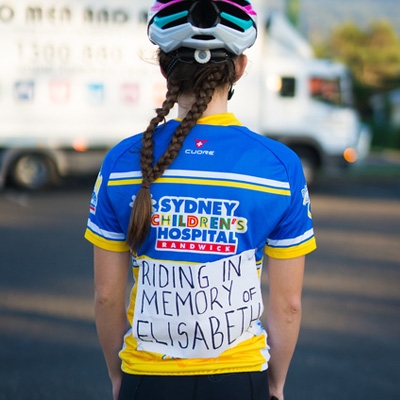 Deborah Chandra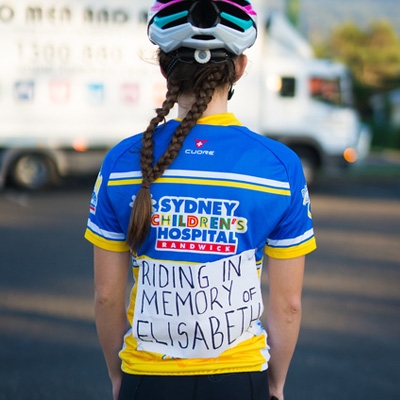 Simon Clulow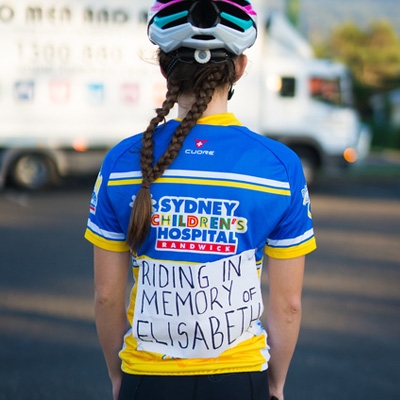 The Fallash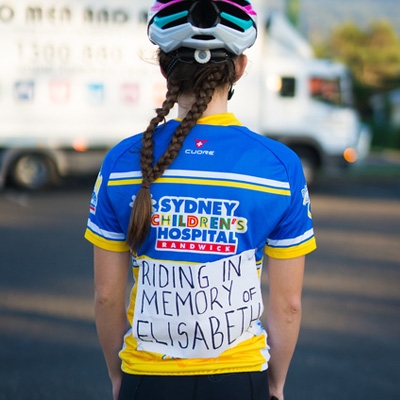 Willem Van Wyk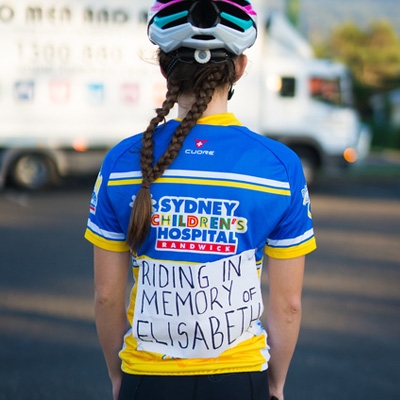 Parmy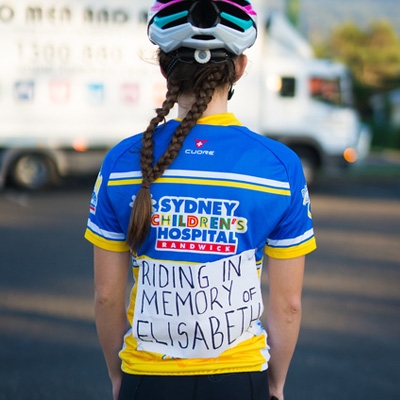 Adam Walker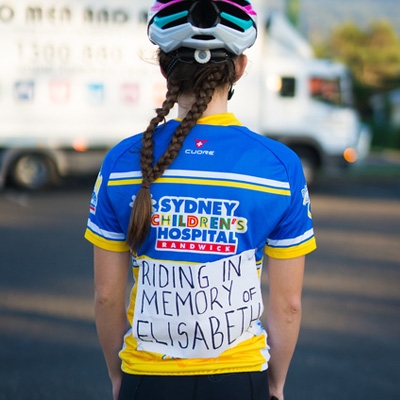 Dylan Mcburnie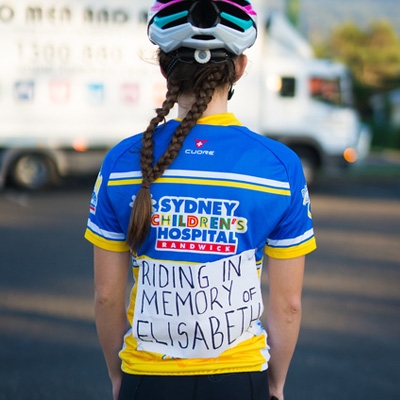 Jasmine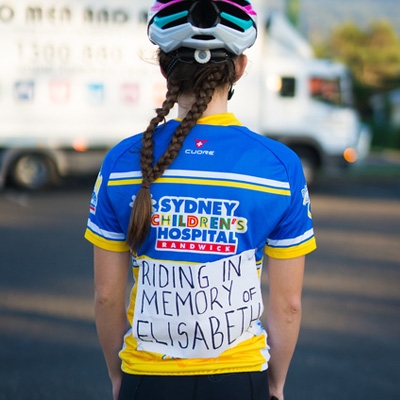 Raymond Zhang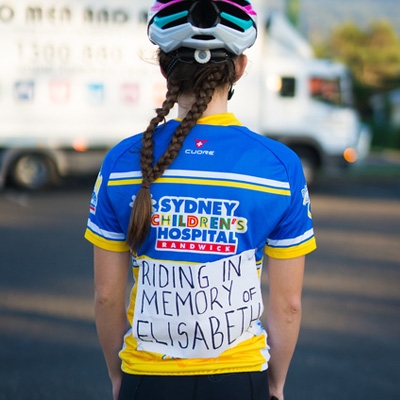 Anonymous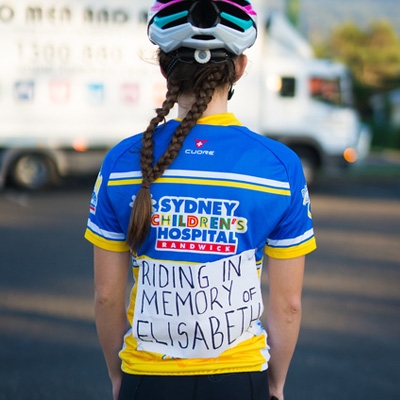 Courtney Cross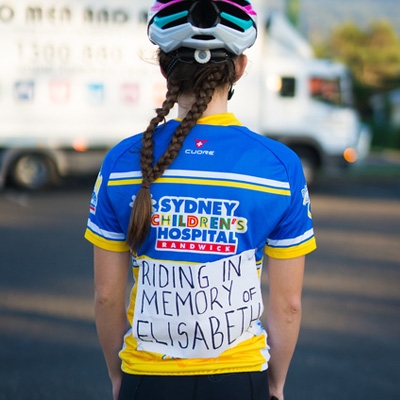 James Yau